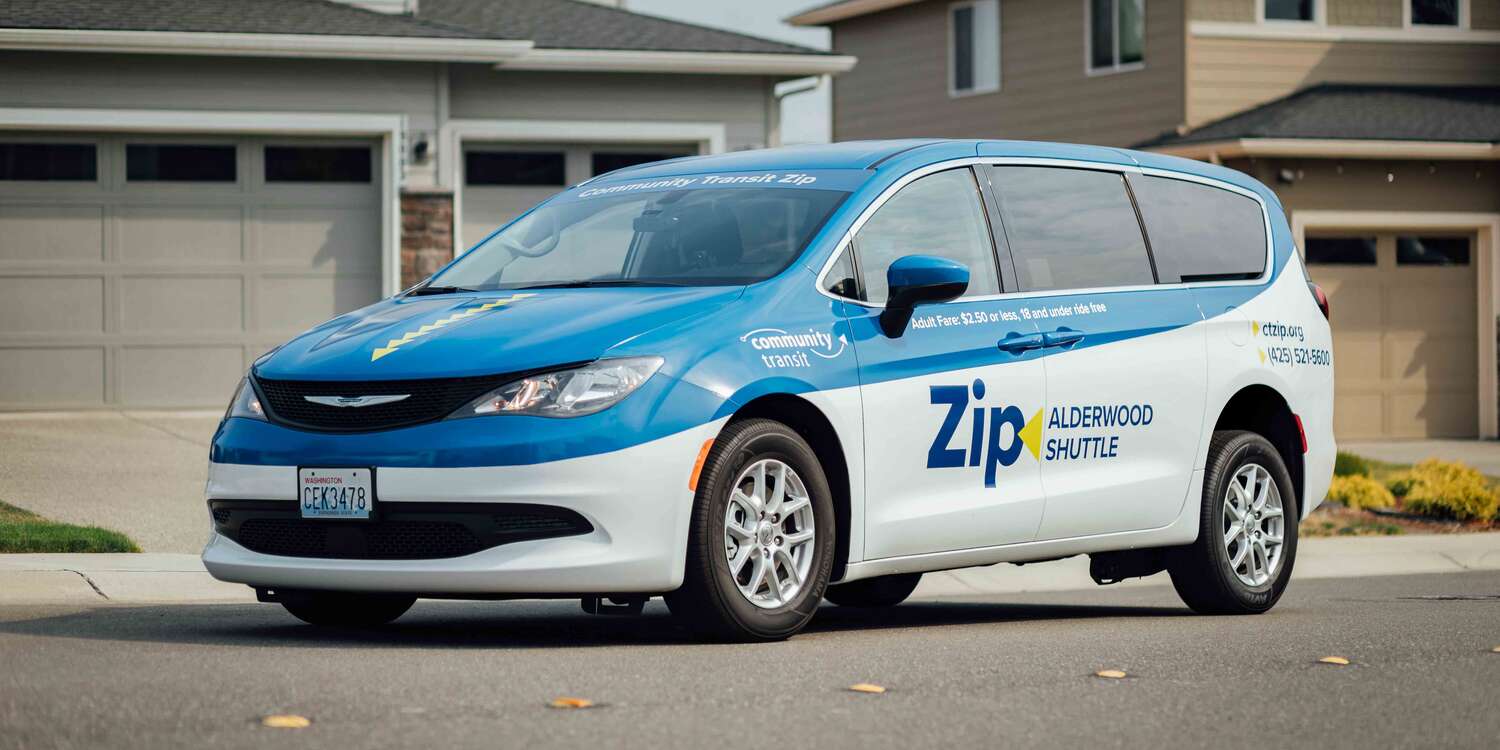 With Zip Shuttle pilot, getting around Alderwood has never been easier!
Zip is an on-demand ride service for travel anywhere within our Alderwood service area for the same price as our local bus fare.
You can take Zip Alderwood to the mall, movies, rec center, to run errands, and to connect to our bus services and Lynnwood Transit Center.

Book a ride today

Call (425) 521-5600 or Download the "GOIN' - Rides for All" app







About the pilot
Zip Alderwood was designed with assistance from the community to help make getting around Lynnwood easier. The Zip Alderwood Shuttle will be a one-year pilot, running through October of 2023.

Community Transit will continue to work on and improve Zip throughout the year to make sure the service truly meets the needs of the community.
Learn more about Community Transit's Innovative Services program.