Travel made easy for all
"Travel made easy for all" is our vision for the agency. Our Mission is, "We help people get from where they are to where they want to be." Our Core Values guide and inform our work and decisions to help us toward our mission and vision.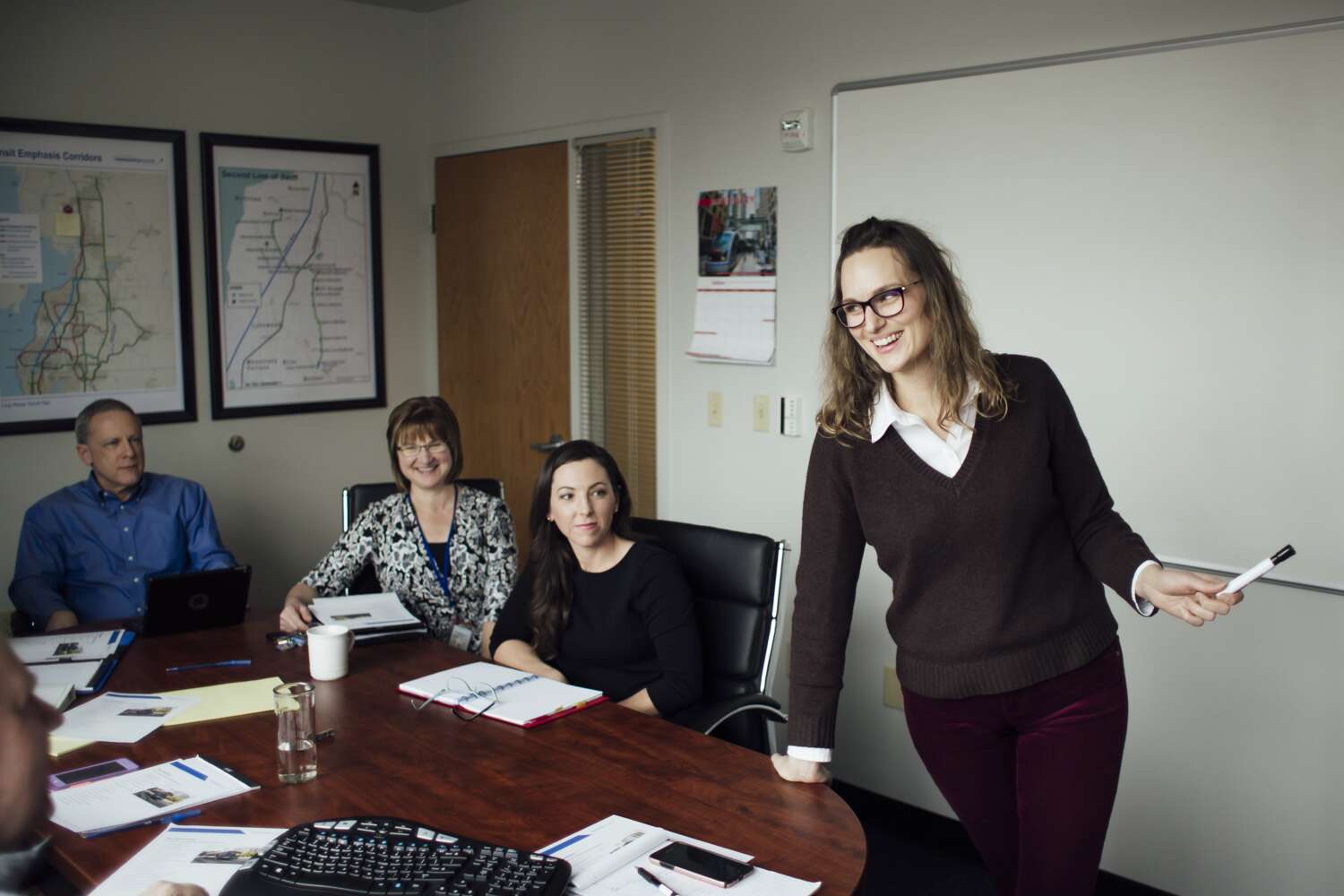 Do business with us

We offer a wide range of business opportunities. We post them on our Vendor Portal, which is free to register for and to access.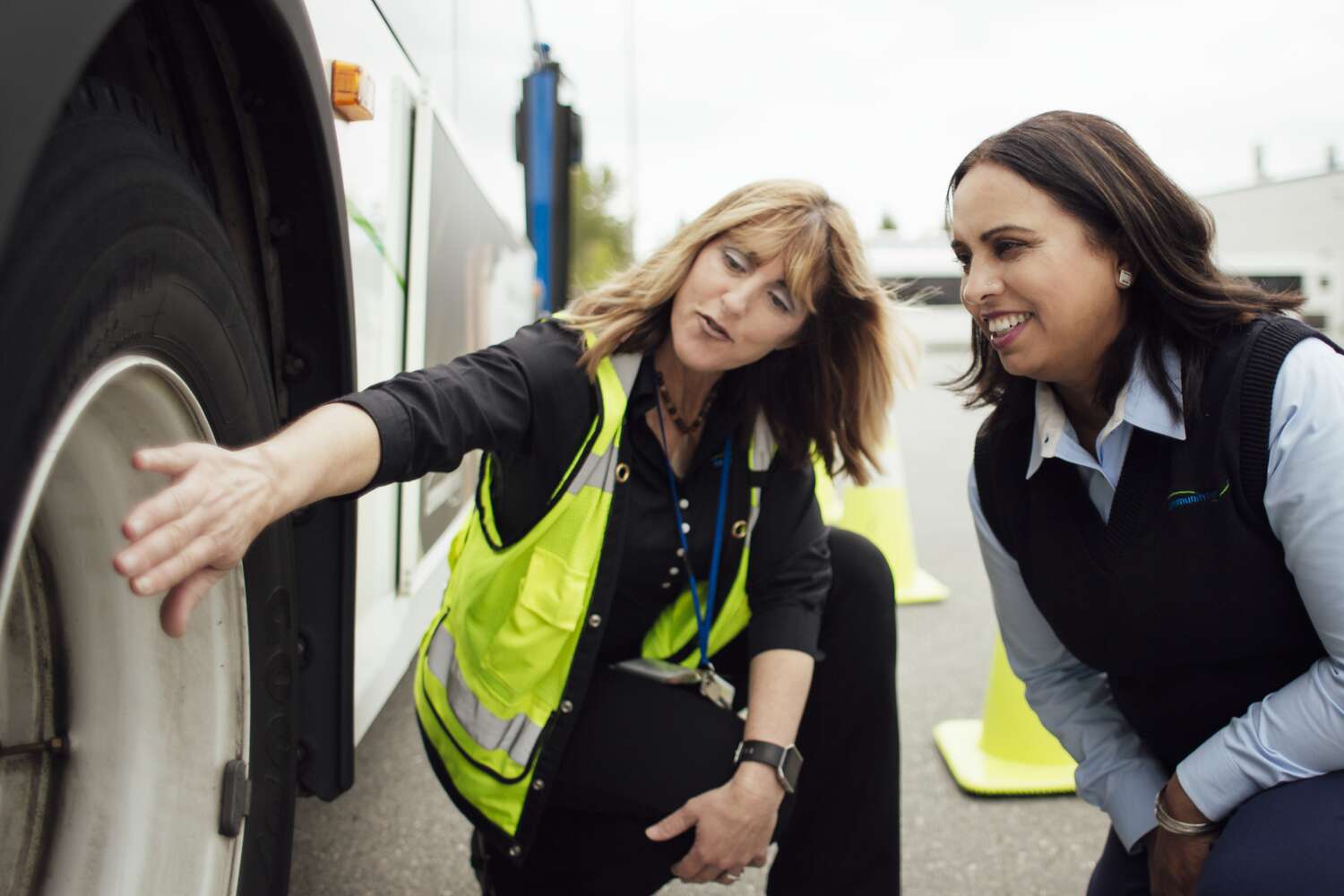 Work with us

Join us as we help shape the future of transit in your community. We're hiring bus drivers, mechanics, and various administrative, planning, facilities, and customer service roles.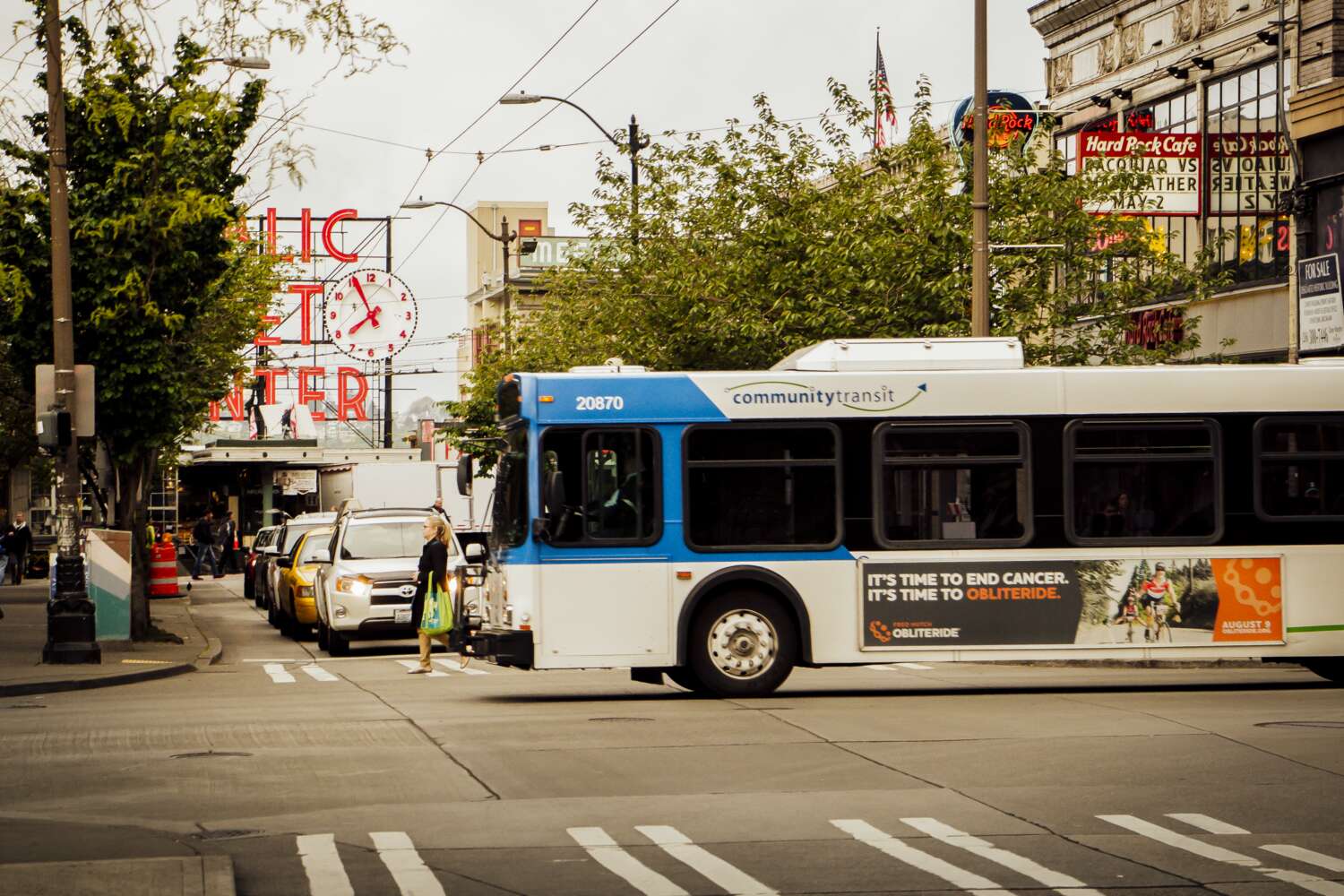 Advertise with us
Our buses offer opportunities to promote your business throughout Snohomish County. Contact: Jeff Rossman, Lamar Transit Advertising, at (206) 390-6967.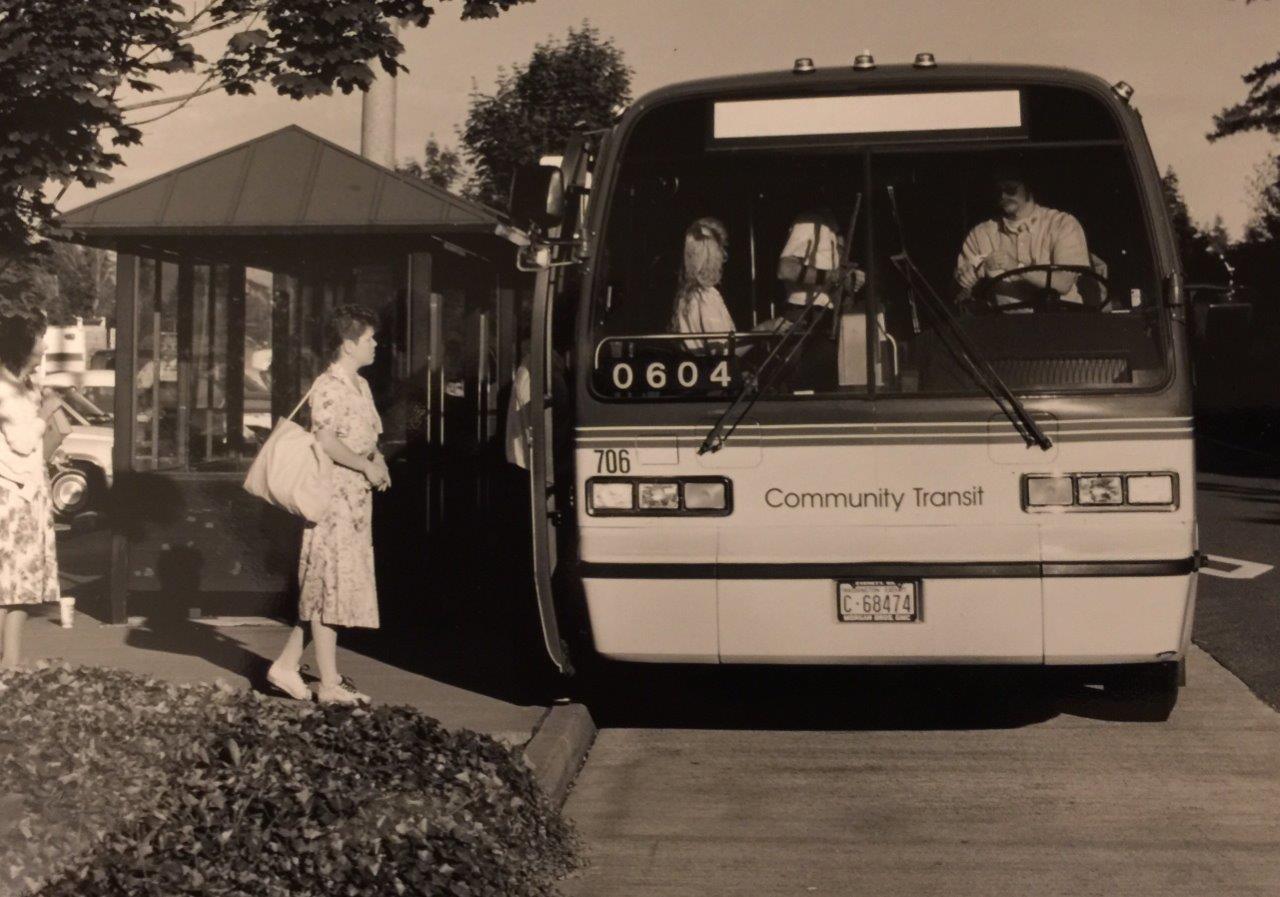 Our history

In 1976, the Snohomish County Public Transportation Benefit Area Corporation (SCPTBA) started serving Snohomish County residents with 18 leased GMC buses. There were no stops; riders would wave at a bus to get the driver's attention to stop.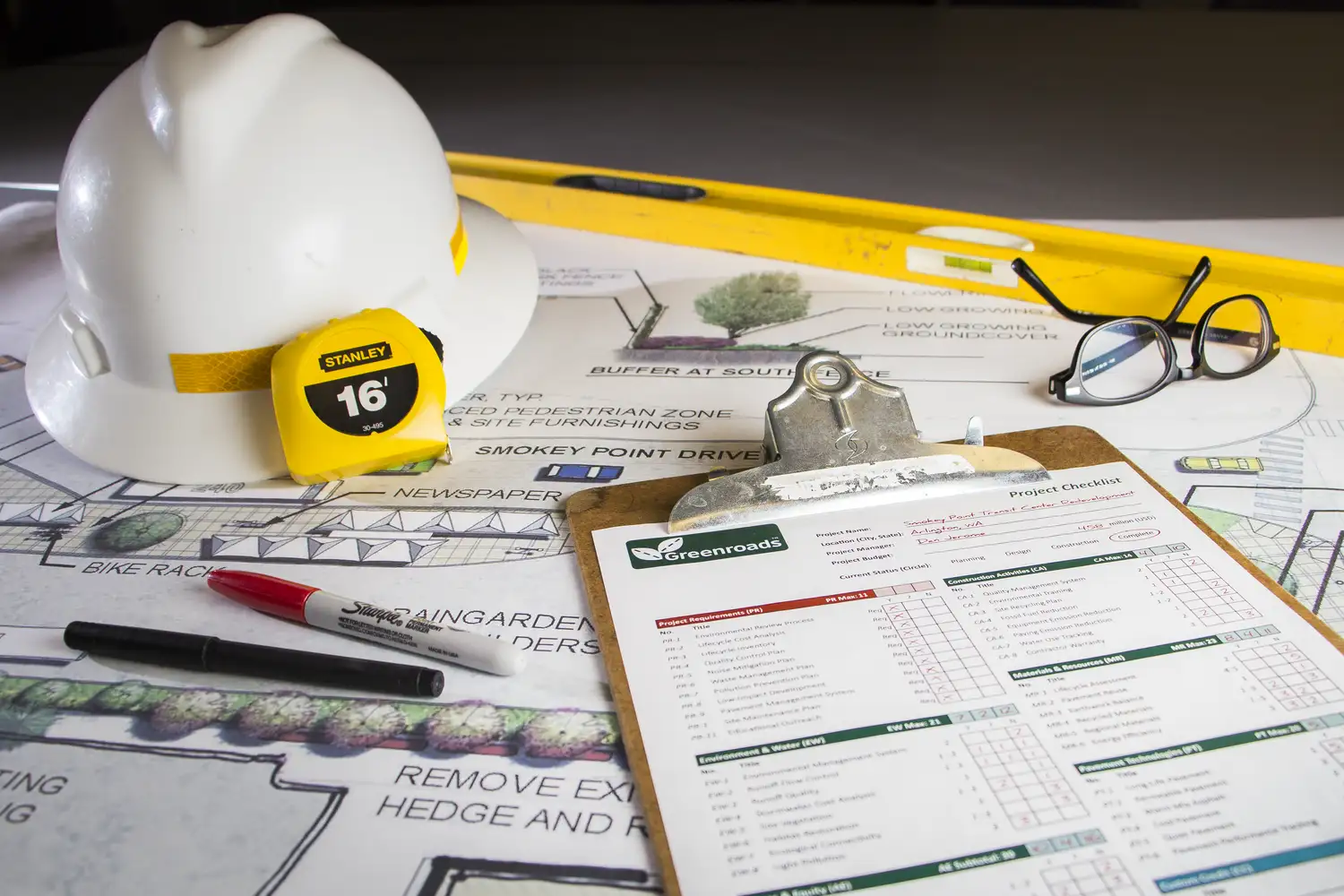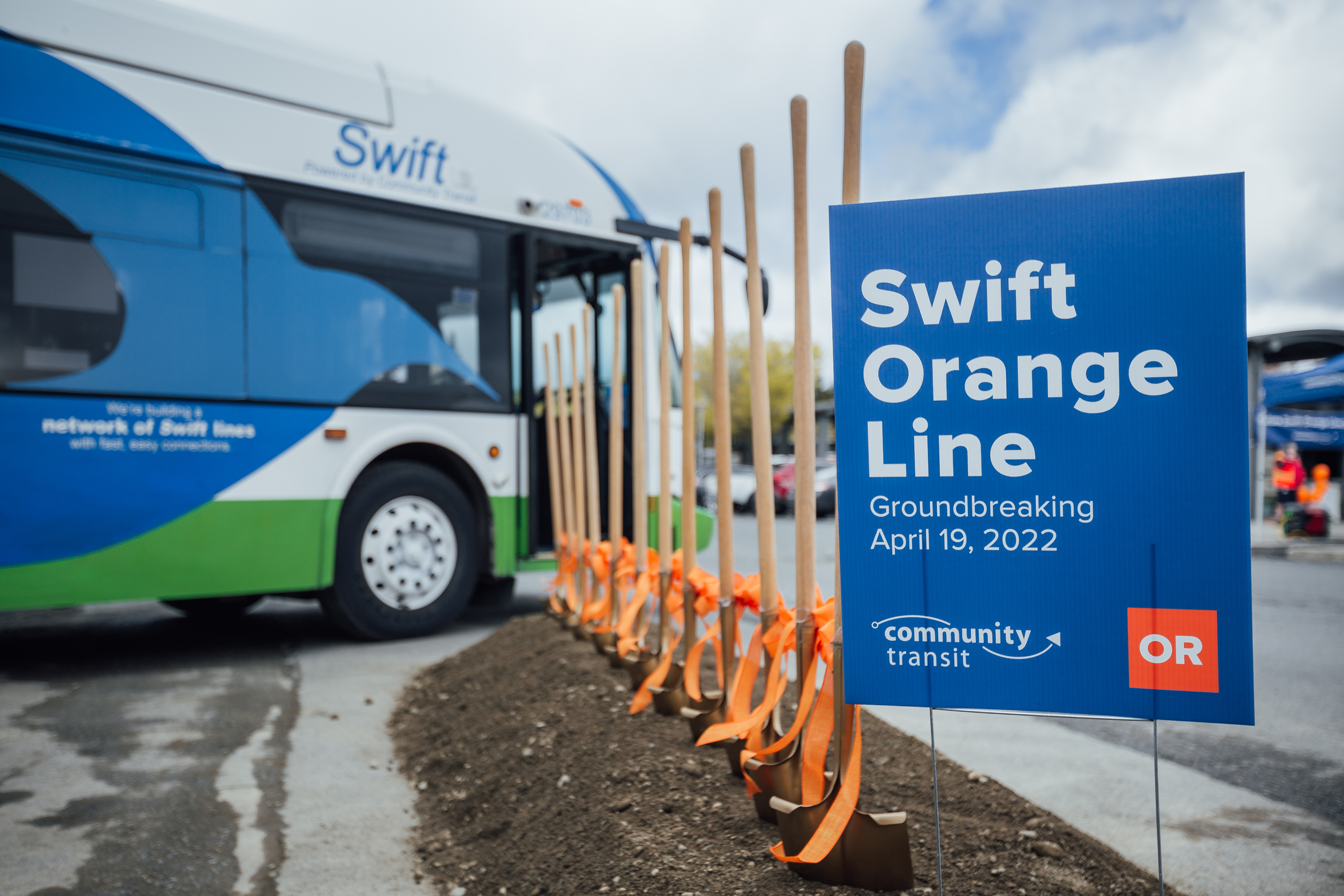 Our communities

True to our name, we are proud to provide transportation to our community, made up of cities throughout Snohomish County.

Mission, Vision, and Core Values

Core Values
Describe how we approach our work.

Mission
We help people get from where they are to where they want to be.

Vision
Travel made easy for all.

Core Values
Describe how we approach our work.
Our core values apply both internally and externally, guiding how we treat each other and how we interact with our customers, partners, vendors, and our community. They provide clear guidance and represent what we should expect of ourselves as well as our colleagues:
Accountability: We hold ourselves and each other accountable and we encourage and support each other when needed.
Diversity, Equity & Inclusion: We align our policies, practices, and resources so everyone has genuine opportunities to fully participate and thrive.
Initiative: We consistently look for opportunities to go beyond the status quo and are committed to ongoing learning and development.
Integrity: We believe in always doing the right thing for the right reasons and being honest with each other to continue to build and maintain trust.
Mutual Respect: We respect, value, and celebrate each other and our customers as unique individuals with equal worth.
Service-Focused: All that we do is in service to our community, our customers, and each other.
Teamwork: We believe in the power of collaboration to harness the true potential of our collective team.