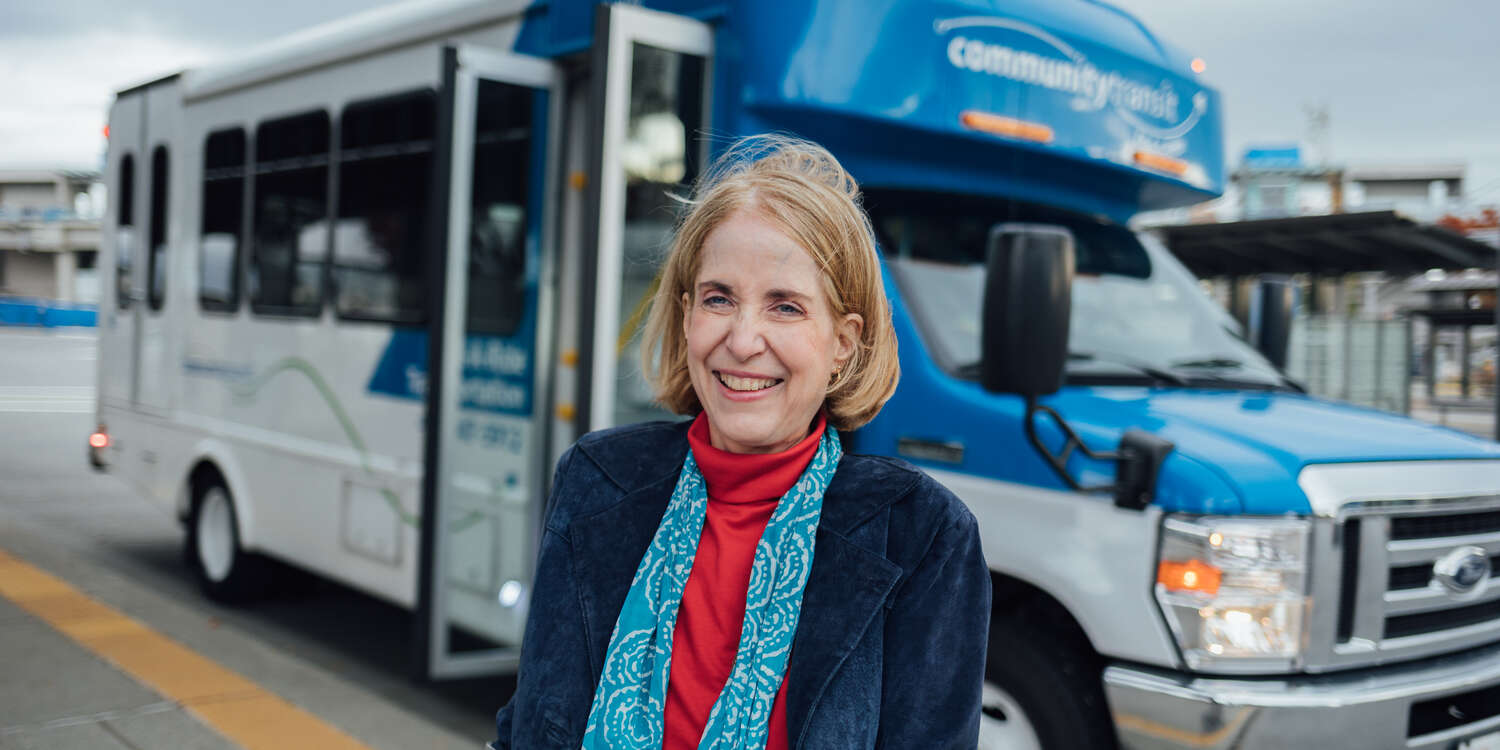 Meet Leigh
Leigh became a DART rider because the service allows her the independence to travel where she needs to go in her community, stay engaged with friends, and volunteer in her community. "DART helps me stay connected."



Connect to transit



Schedule trips
What is DART?
DART (Dial-A-Ride Transportation) provides paratransit service for people who cannot access or use Community Transit's fixed-route bus service due to a disability or condition.
To use DART Paratransit, you must first qualify for eligibility and then call ahead to schedule your trips.
DART is how I connect with friends and the service helps me stay active and engaged in my community.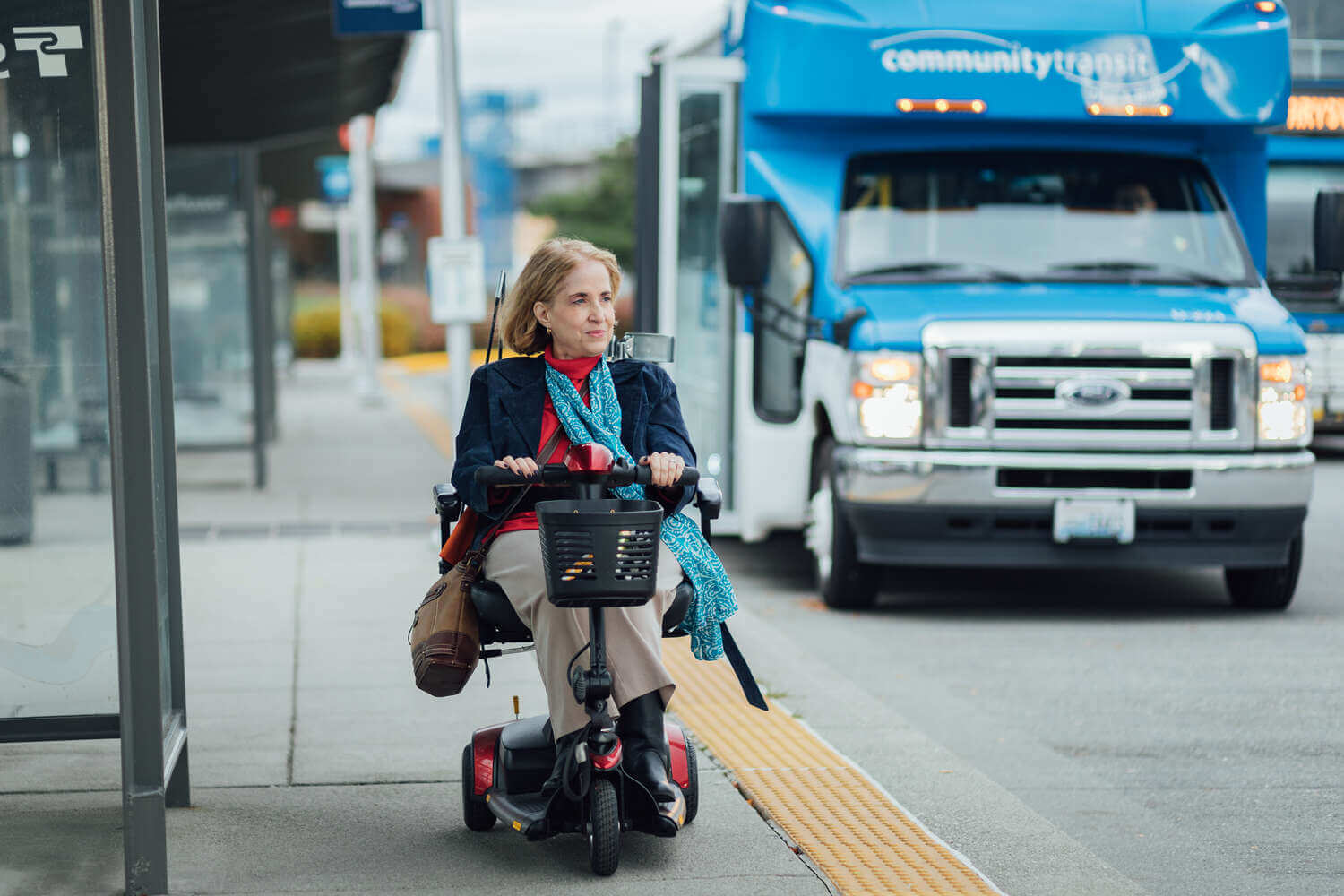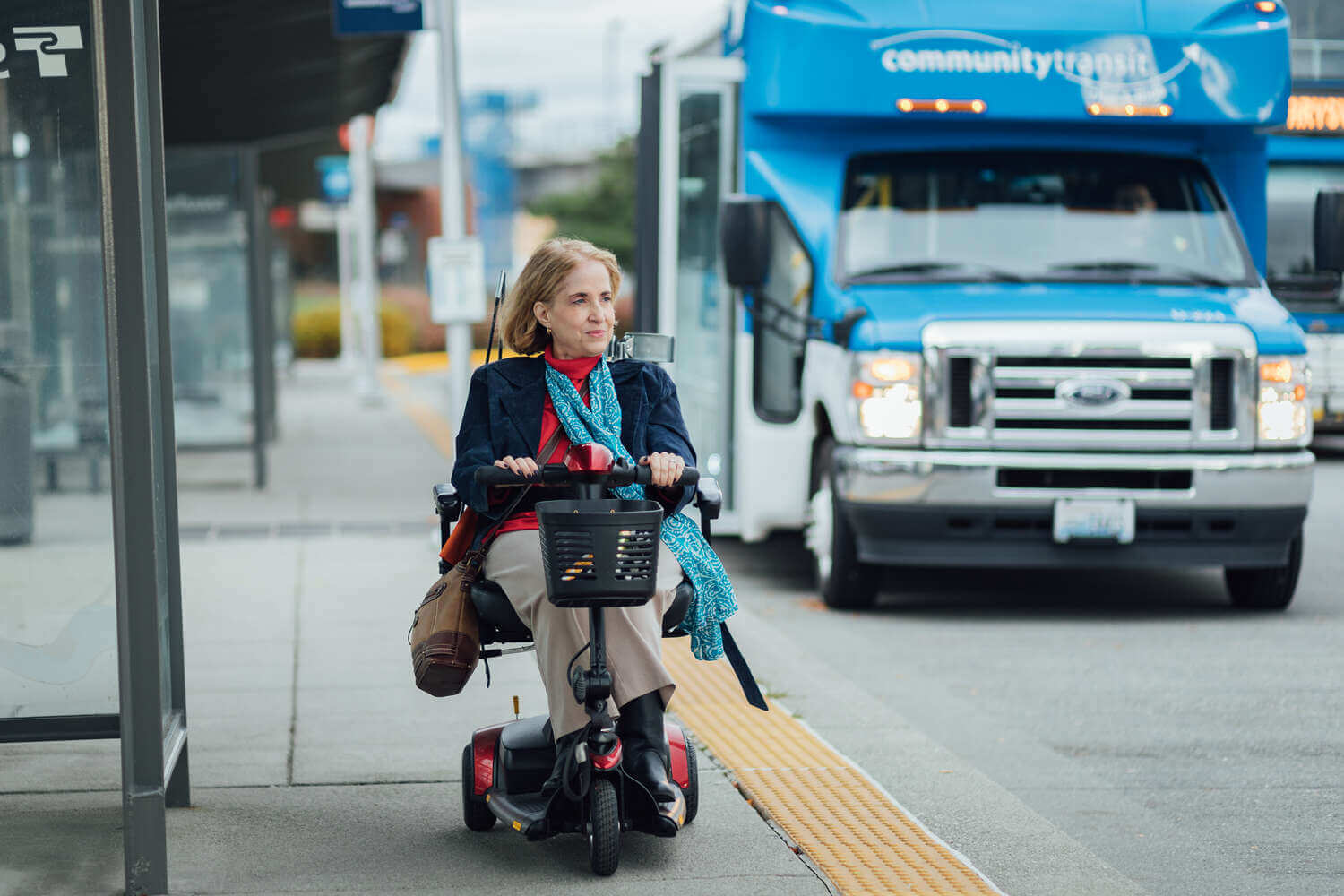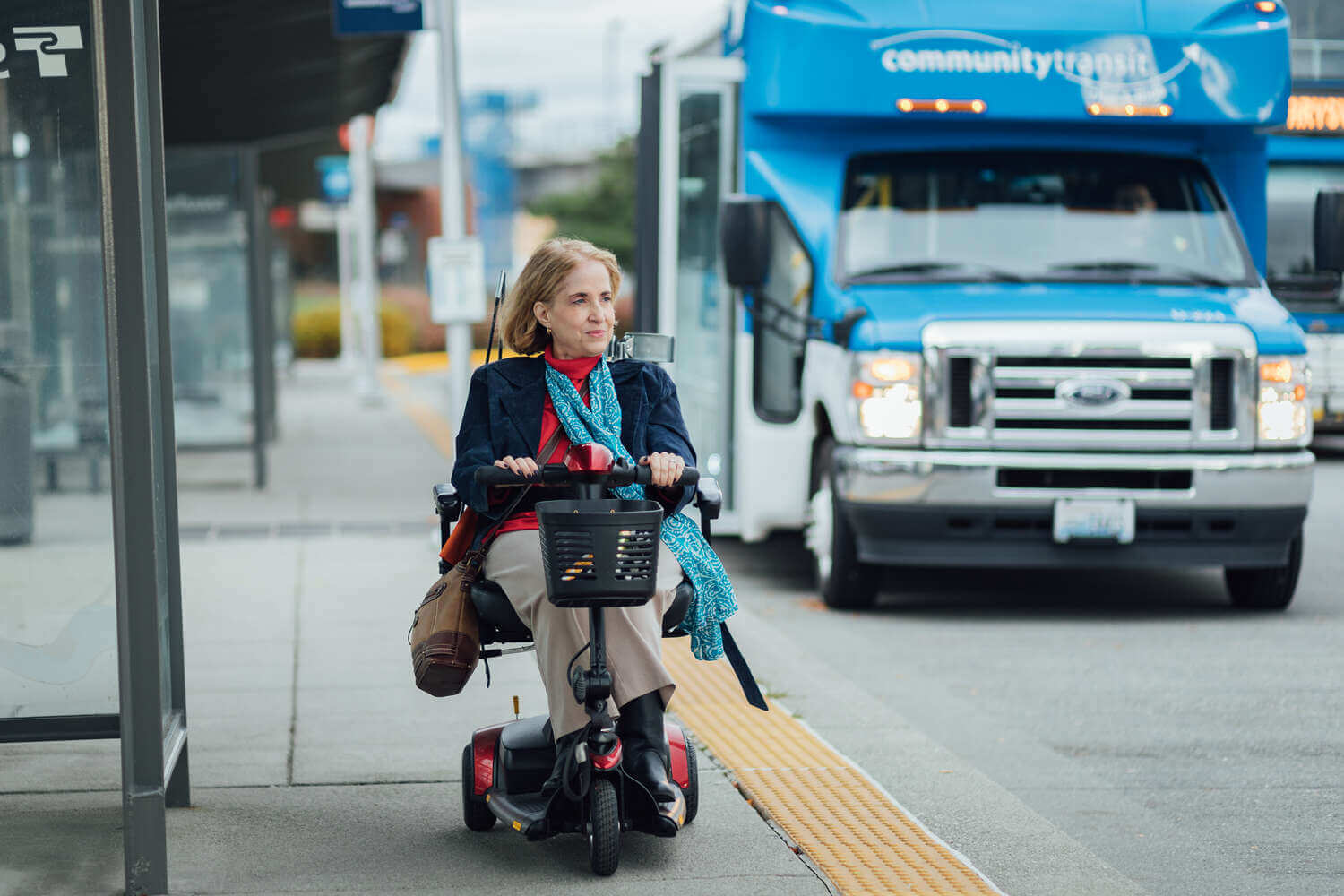 How DART changed how Leigh gets around
"I use crutches and occasionally a scooter. My disability creates barriers to using the bus, so I have to rely on DART to be able to access my community," says Lynnwood resident Leigh. "DART is my ride to do my volunteer work in Lynnwood each week, gets me to my doctor and dental appointments, it's my ride to the movie theater and restaurants, and gets me to downtown Seattle on occasion as well," she says.
Leigh says she uses the Community Transit DART app and also sometimes calls in to schedule her rides.
"DART is how I connect with friends and the service helps me stay active and engaged in my community. DART allows me independence. And everyone is always courteous, friendly, and helpful."