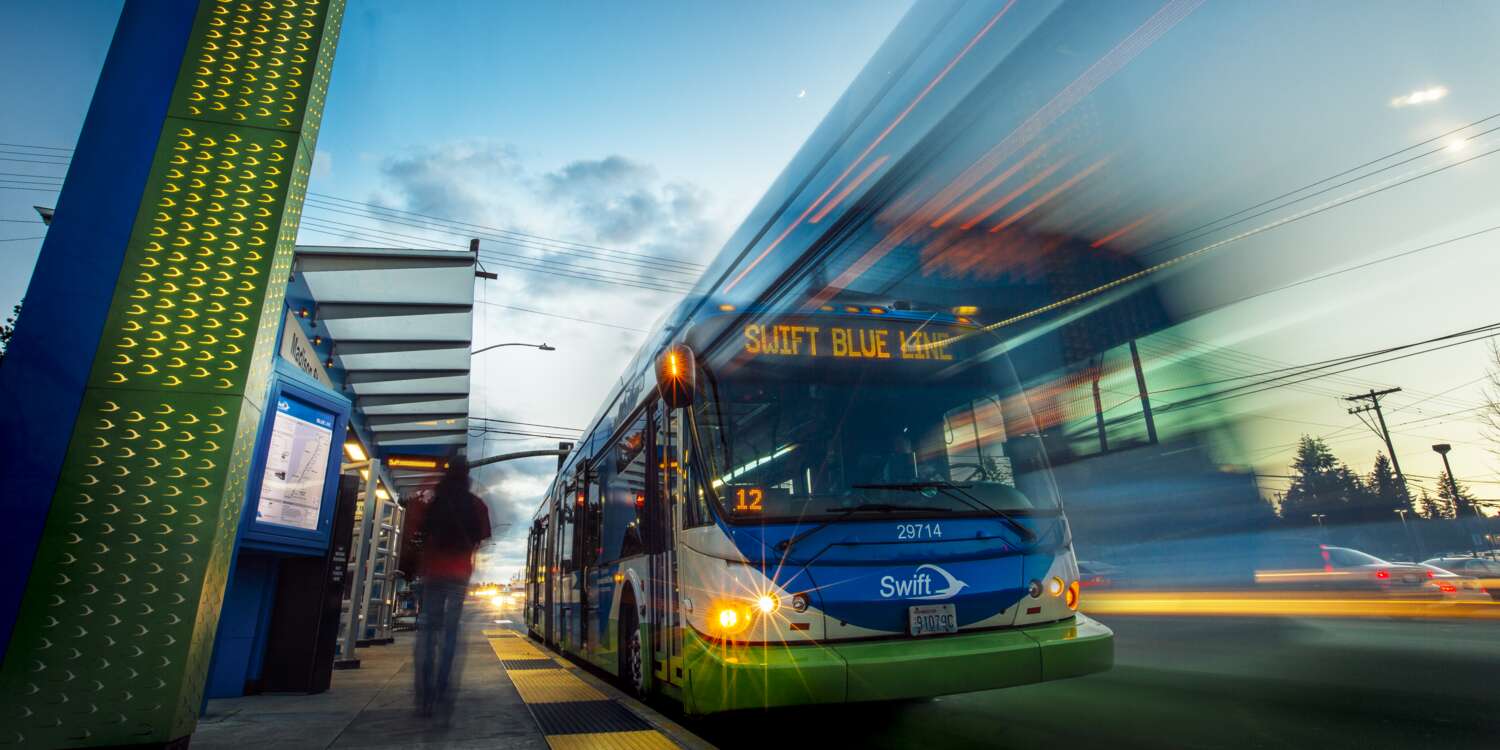 Fast, frequent, convenient
Swift, Community Transit's bus rapid transit (BRT), connects you with regional transit options, getting you farther faster.
Fast. Buses stop at all stations and depart after about 10 seconds. Signal priority technology, dedicated lanes, and real-time info help keep Swift running swiftly.
Frequent

.

Buses arrive every 10-12 minutes on weekdays and every 15-20 minutes on early mornings, evenings, and weekends.



Convenient. Swift charges the same fare as other buses. Pay at the station with an ORCA card or use a ticket kiosk before boarding.
Accessible. Swift is accessible to wheelchairs, disabled passengers, strollers, carts, and bikes.
Everett to Shoreline and Boeing to Bothell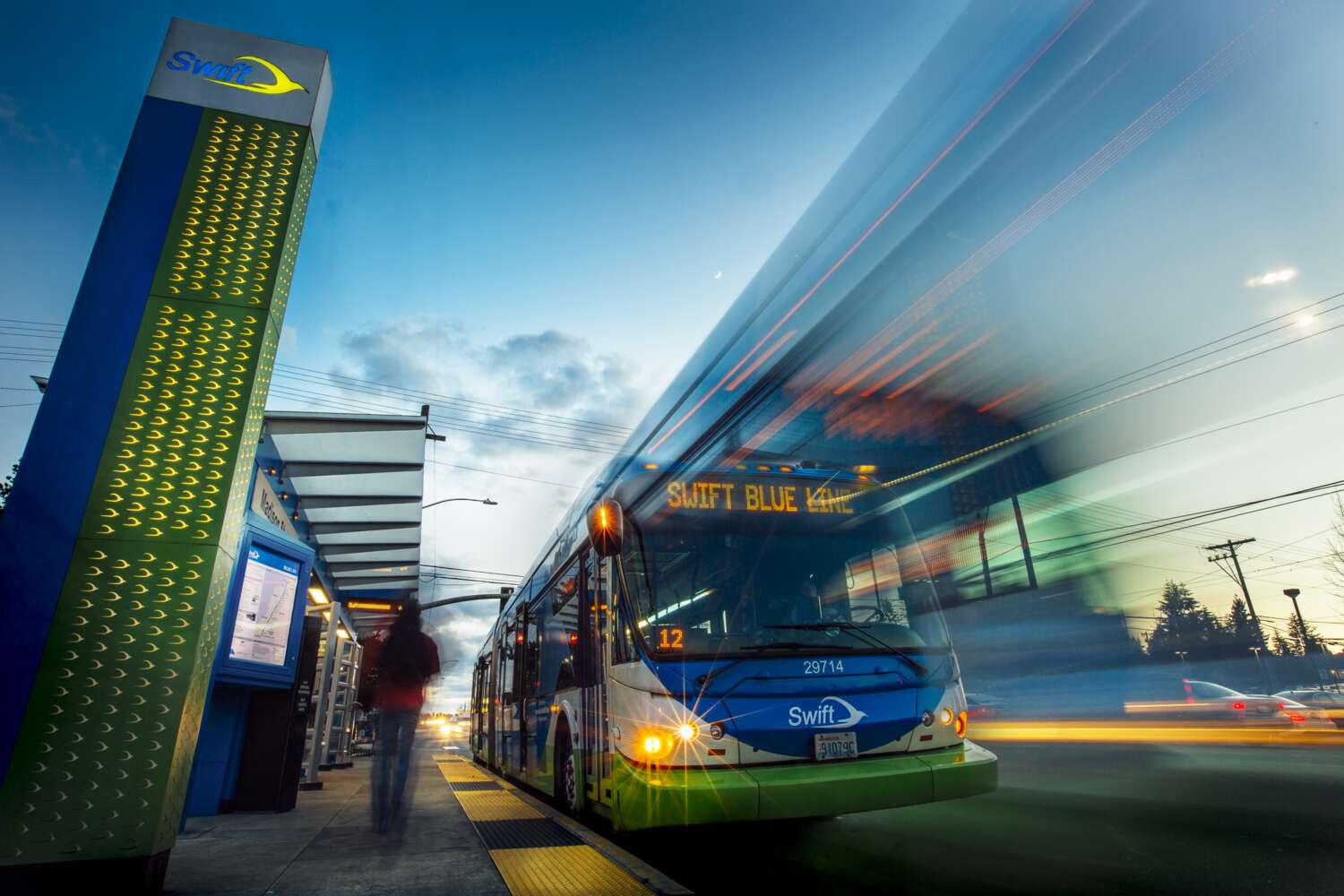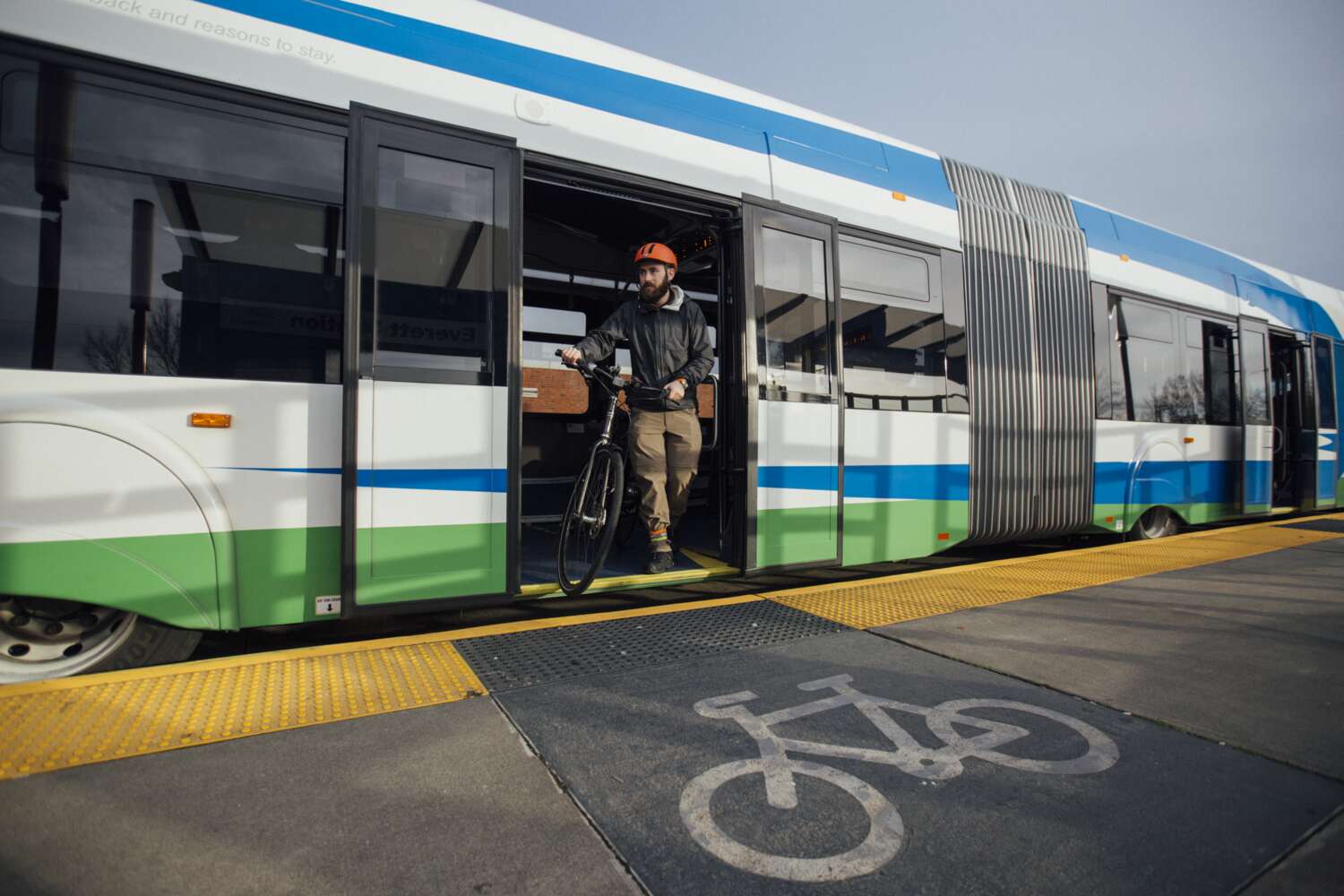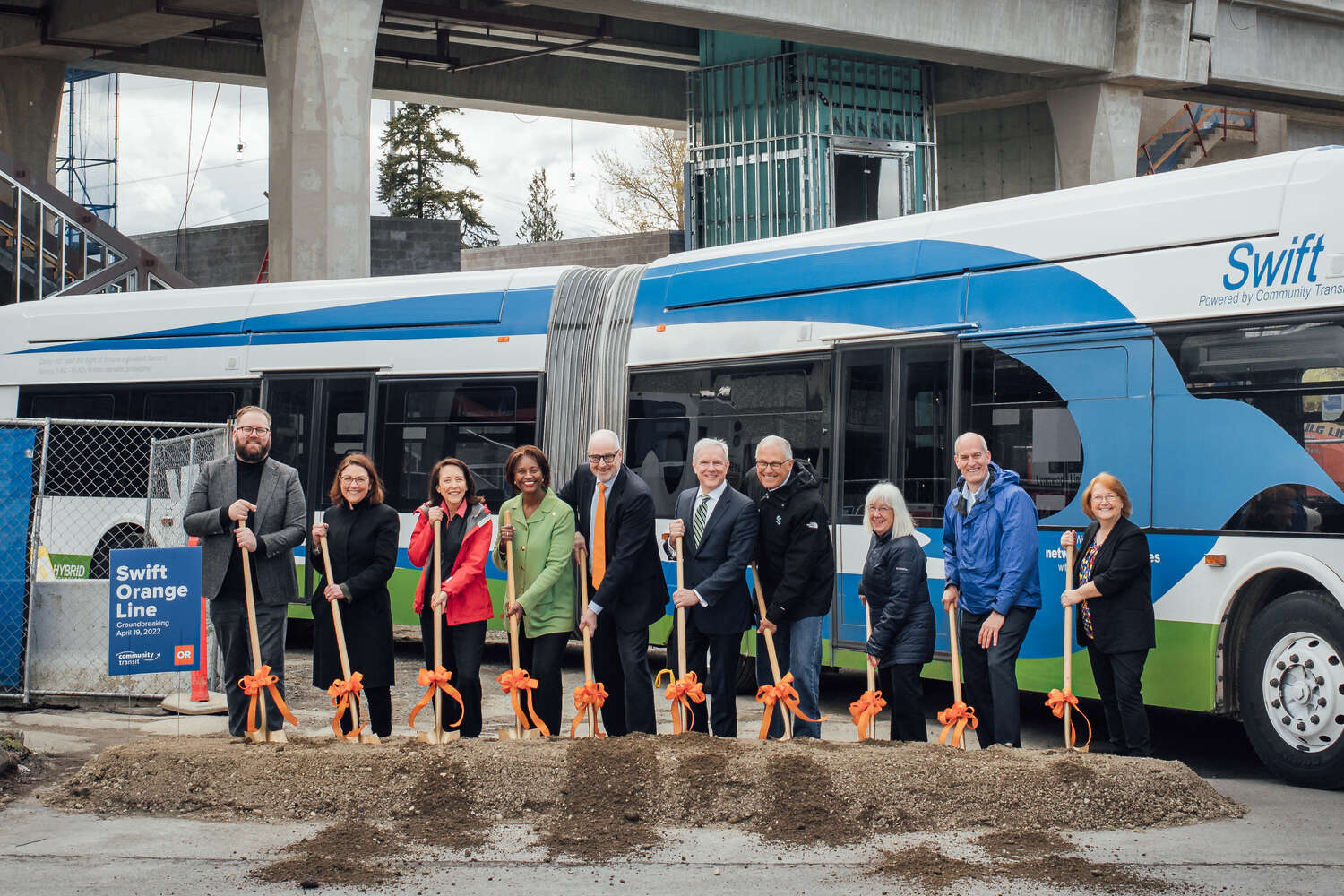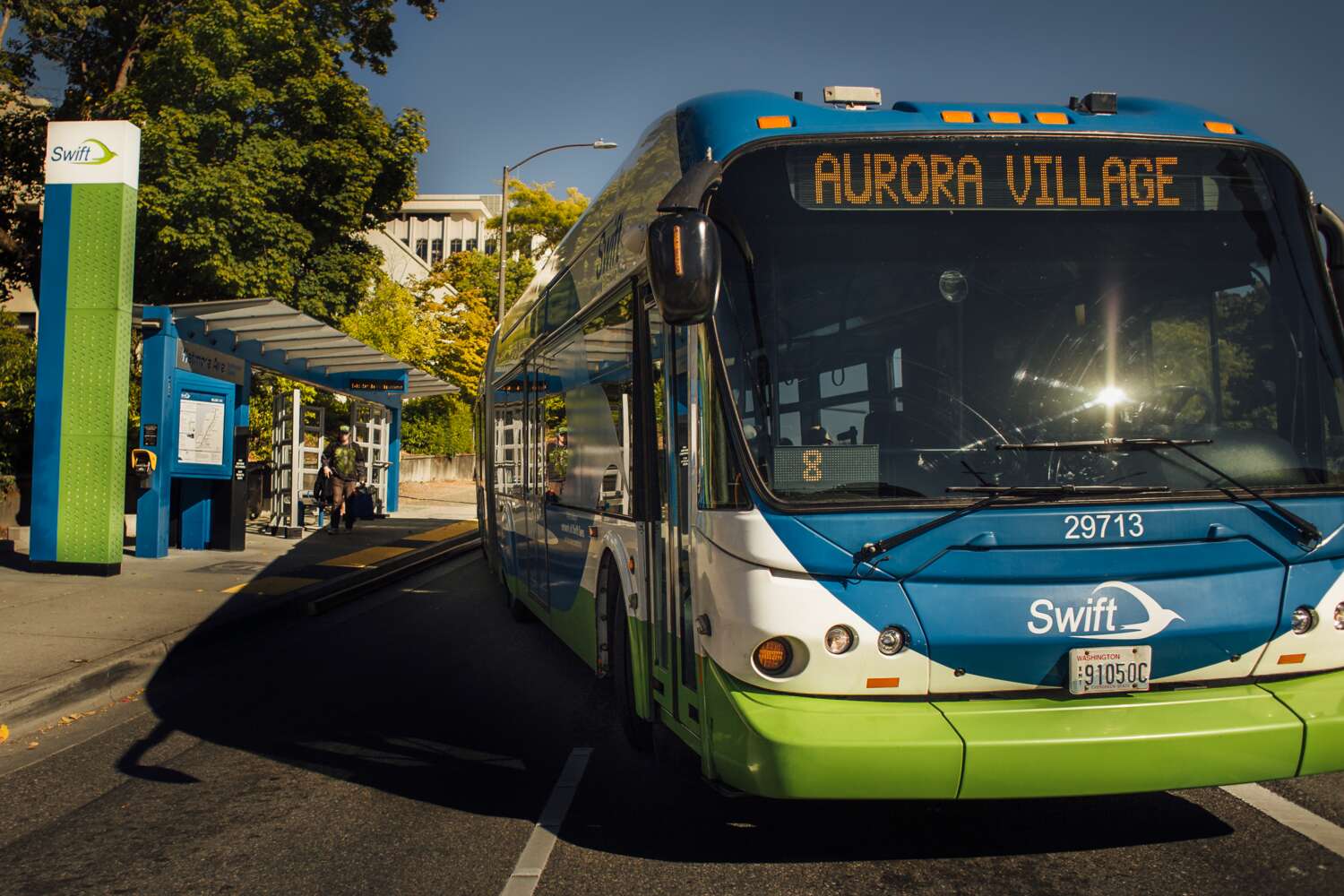 Swift Blue Line Extension (coming 2024/2025)
We will extend the Swift Blue Line from Aurora Village Transit Center to the Shoreline 185th Link light rail station when light rail opens.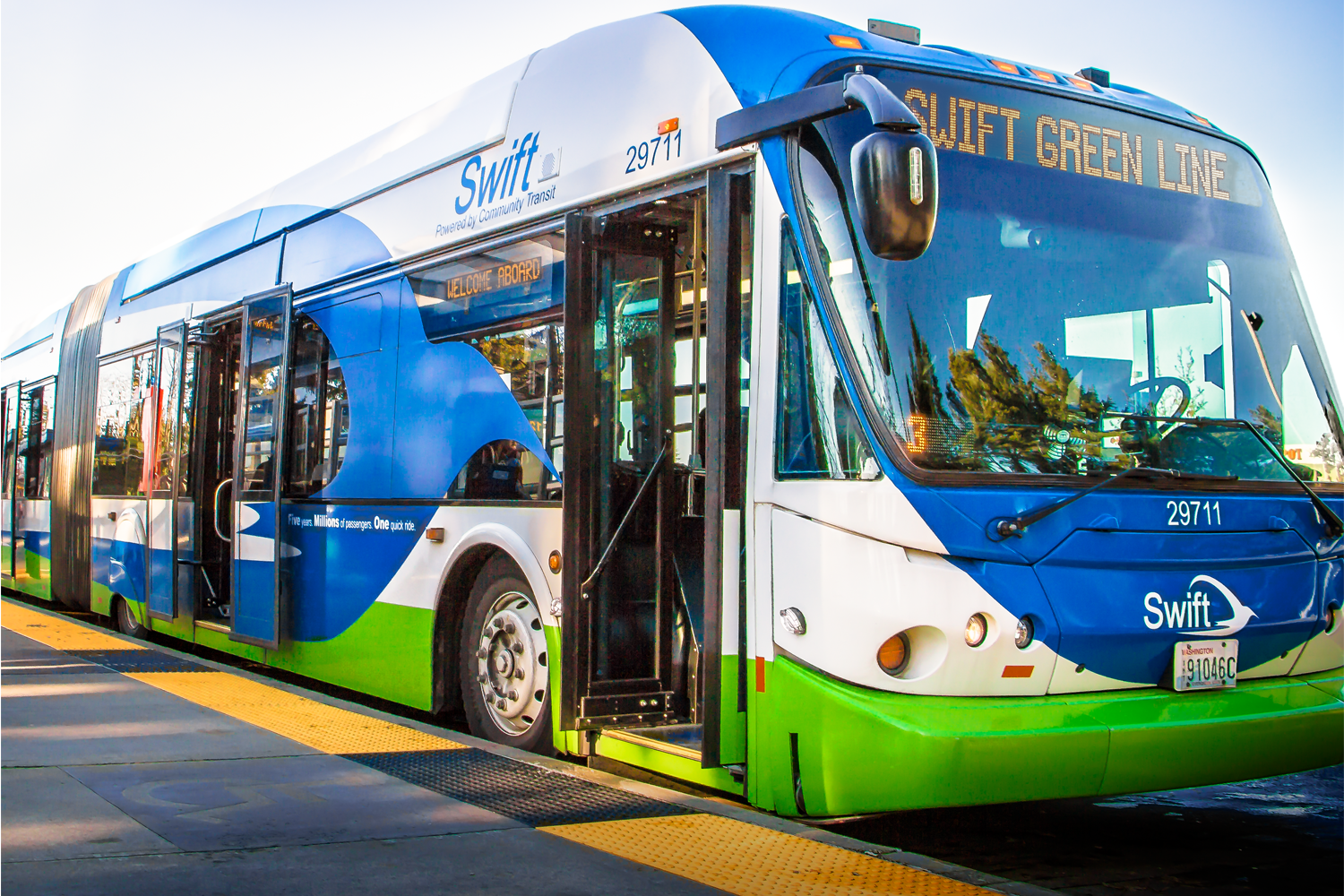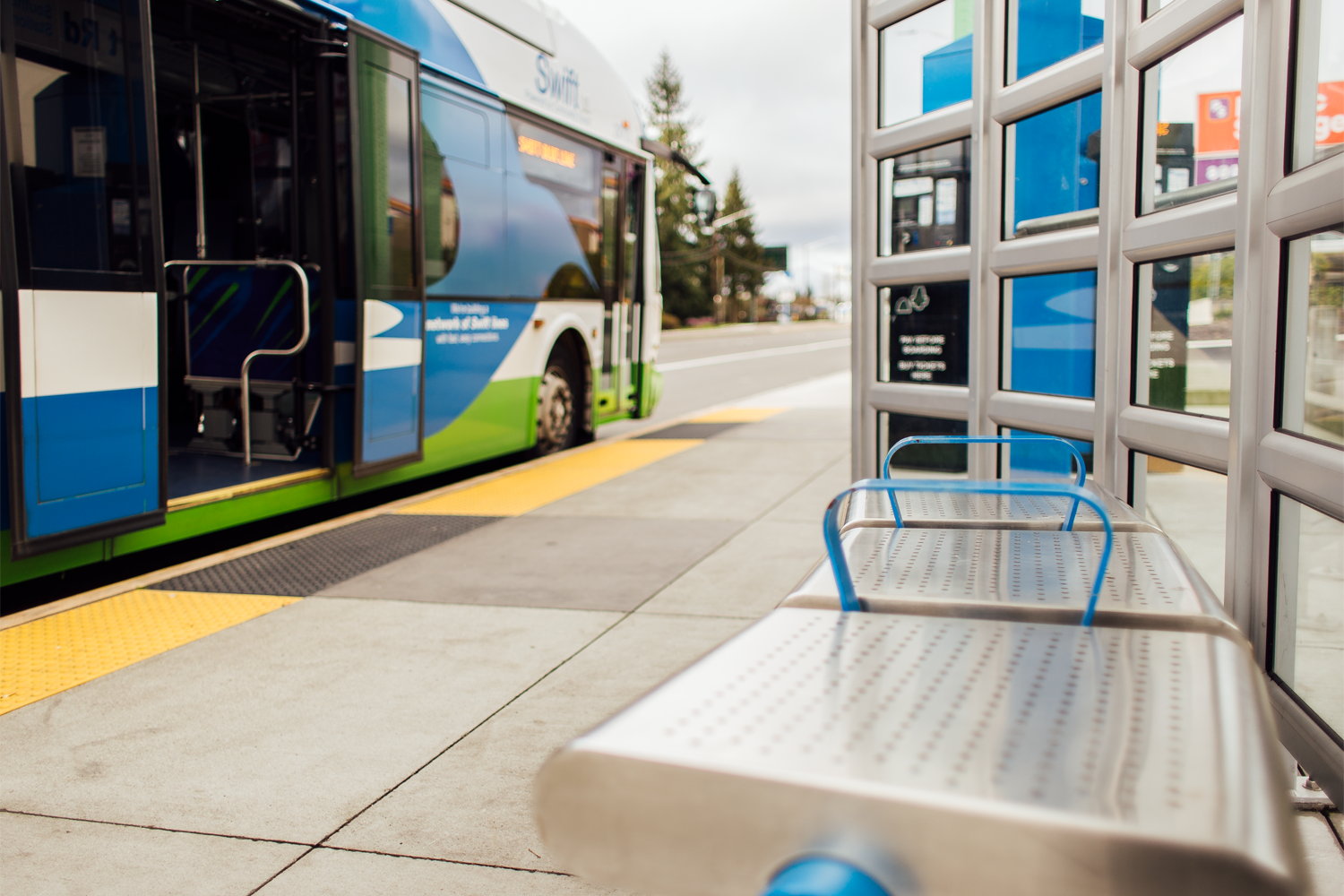 Ready when you are

Schedule information for Swift Lines.
| | | | |
| --- | --- | --- | --- |
| Departs from terminal | Weekdays | Saturdays | Sun. & Holidays |
| First bus | 4:15 a.m. | 6:00 a.m. | 7:00 a.m. |
| Last bus | 11:00 p.m. | 10:00 p.m. | 9:00 p.m. |
Learn more about schedules and how to ride Swift.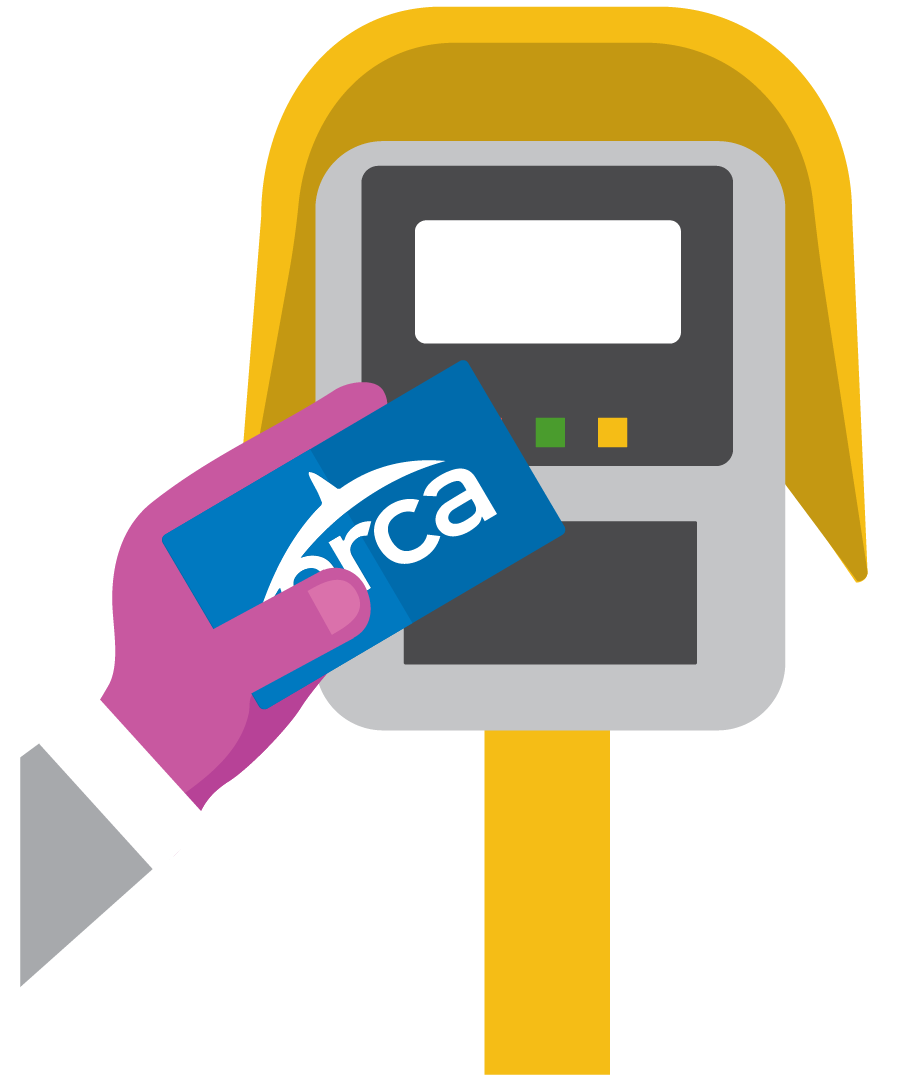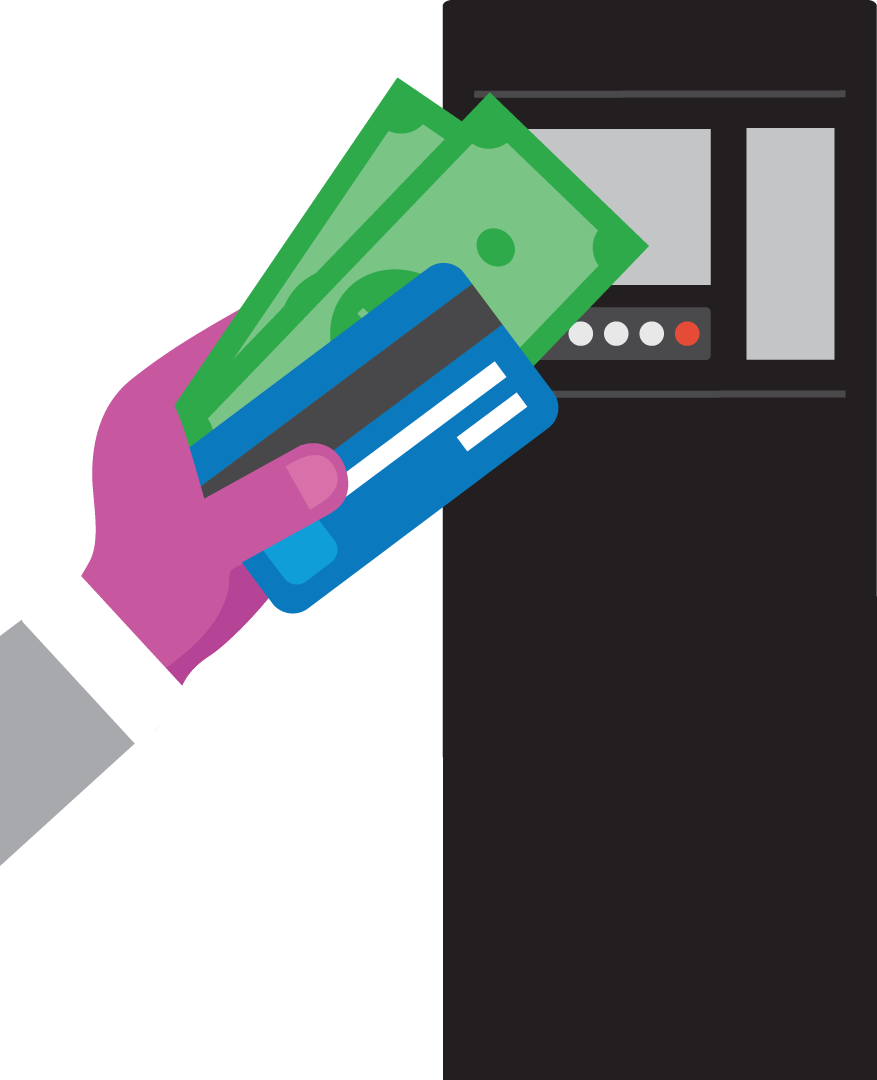 Transfers
An ORCA card provides an automatic two-hour transfer to buses or other transit.
With a Swift ticket, you can transfer to another Swift bus until the ticket expires. Transferring to any other bus will require another full fare for that bus.