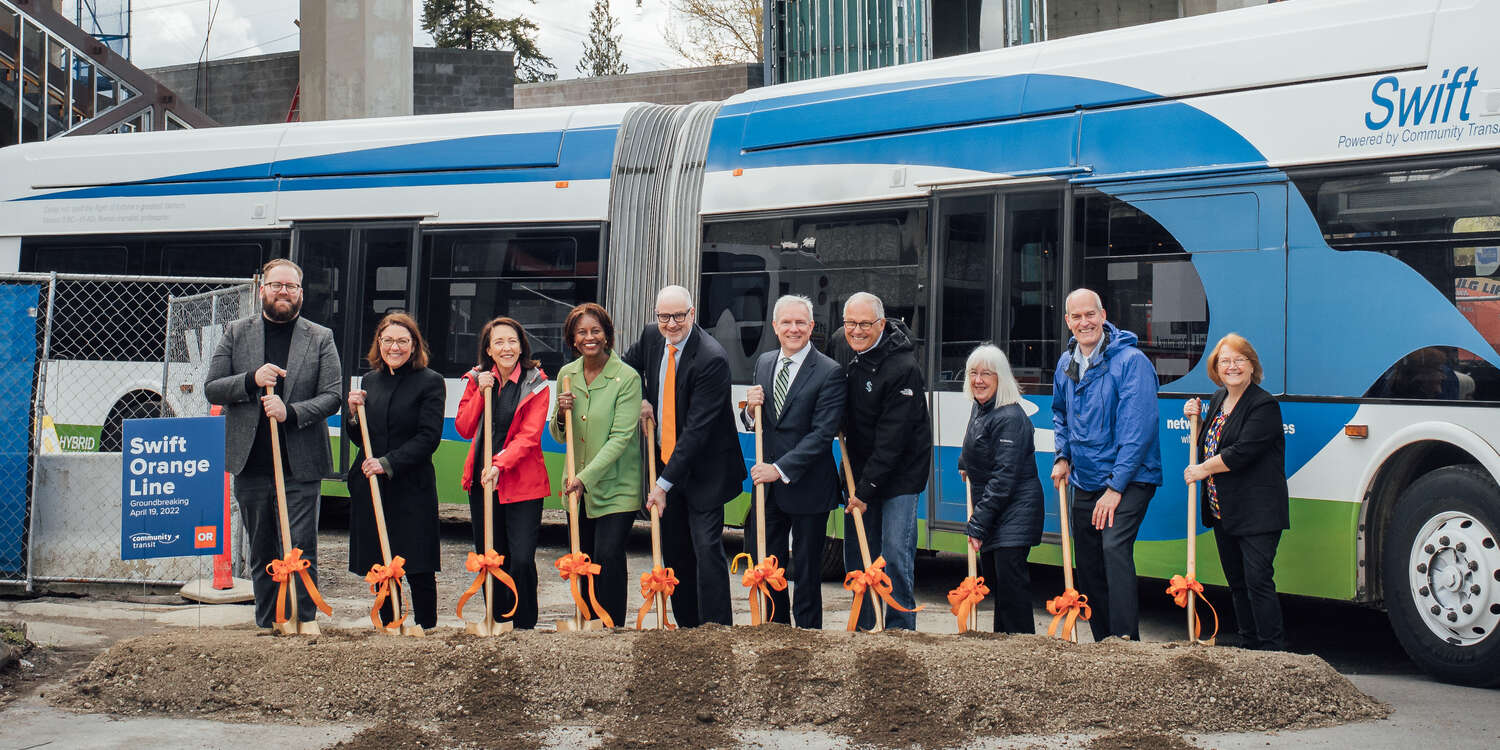 Swift Orange Line Groundbreaking
Swift Orange Line: opening March 30, 2024
Community Transit is expanding its Swift bus rapid transit (BRT) network by adding a third line, Swift Orange Line.
The new bus rapid transit (BRT) line—the agency's third—will provide fast, frequent service linking Edmonds College, Alderwood Mall and Mill Creek, with connections to Link light rail in Lynnwood when it opens in fall 2024.

The new, 11-mile BRT line, with easy connections to the Swift Blue and Green lines and other Community Transit routes, is a key part of the agency's "Transit Changes in 2024 and Beyond" expansion plan. The greatly improved network will bring shorter waits on many local routes and better connections to local services, including Zip Alderwood Shuttle, as well as regional transit services.

Swift Orange Line
Corridor
The Swift Orange Line will provide east-west connectivity across southern Snohomish County, linking Mill Creek and Lynnwood.
The line will provide easy access to destinations such as:
Swift Orange Line will also connect the park and rides at McCollum Park, Ash Way, Swamp Creek, and Lynnwood.
Terminal Stations
Community Transit is planning to update and redesign McCollum Park Park & Ride and Edmonds College Transit Center as part of the Swift Orange Line project.
New transit centers will be built, and stations will be redesigned with a rain shelter, improved lighting, and real-time information signs. Improvements will be made to roads and technology to make buses faster and more reliable.