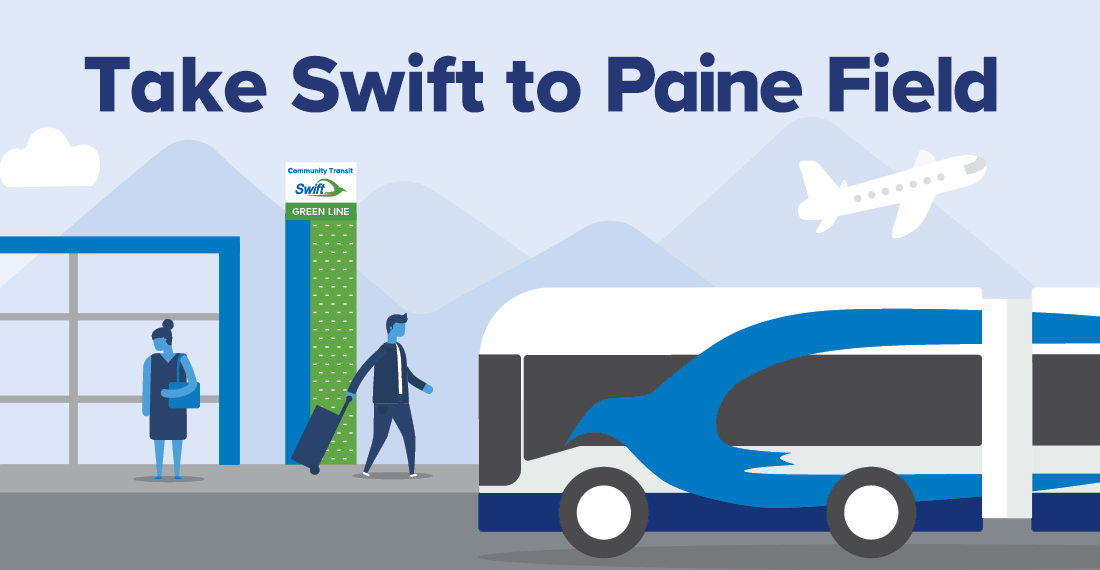 Take the bus to Seattle Paine Field International Airport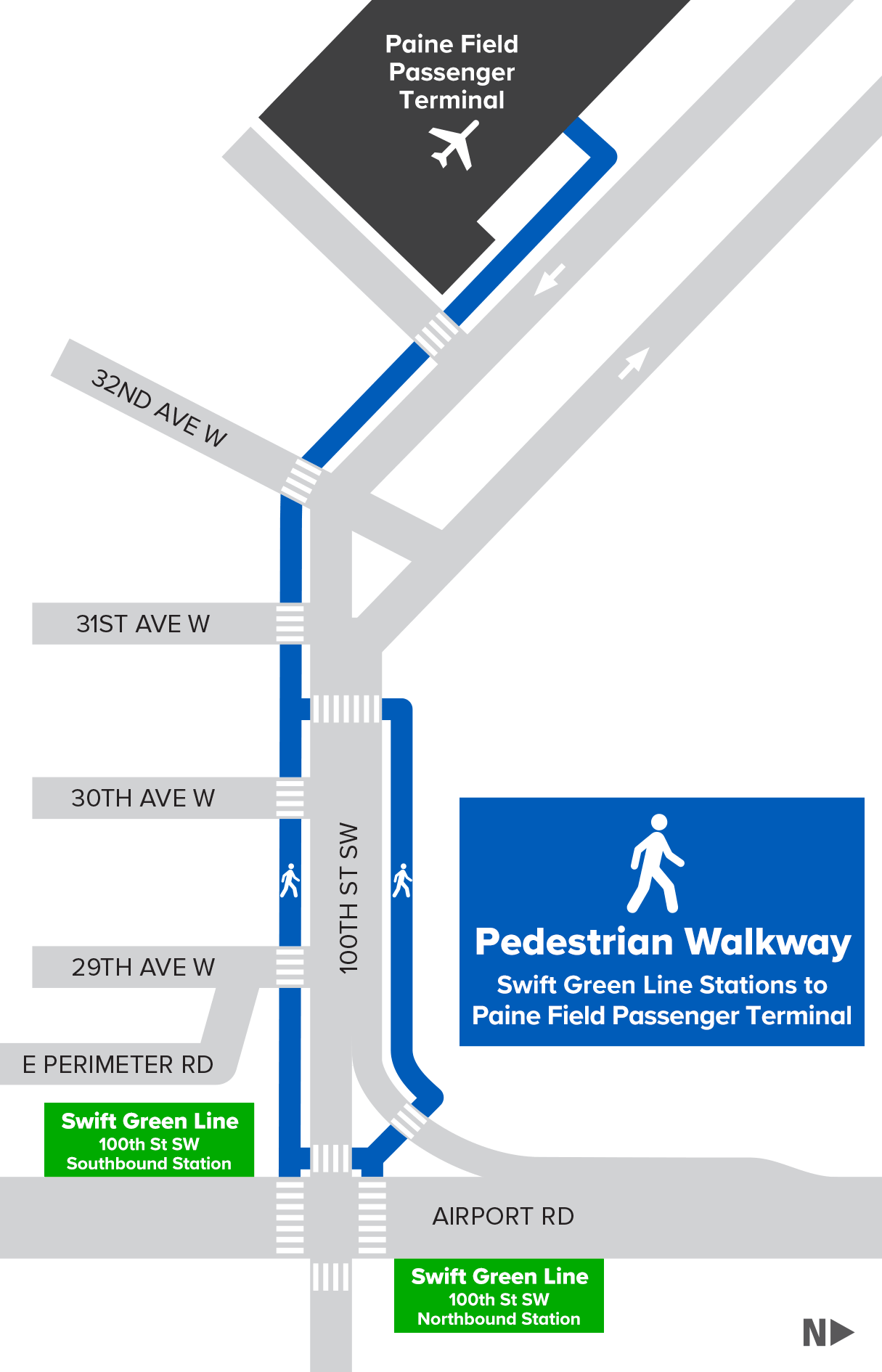 Tips for taking Swift Green Line to and from Paine Field
Swift Green Line serves Paine Field at the 100th Street station.


There's no need to pull a cord, Swift buses stop at every station. Listen for the next stop announcement. Printed maps are displayed on each bus to show how many stops until the 100th Street station.


The passenger terminal is an easy 6- to 10-minute walk from the Swift station.


From the station, head west to walk along the south side of 100th Street where the sidewalk is located. Follow the signs to the Seattle Paine Field Passenger Terminal.


Carry-on bags are best when taking the bus.


If you do have luggage, be sure to keep it close to your seat and try not to block other seats or the aisle.


Plan the best route from anywhere with our trip planning tools.
Use our trip planning tools to find the best transfer and route options and learn how to ride if you're new to taking transit.
Seattle Paine Field International Airport is Snohomish County's newest commercial passenger terminal and we're here to get you there! Avoid the hassle and fees of parking and take the Swift Green Line to the airport for your next trip.
Swift Green Line
Swift Green Line is an easy and cost-effective way to get to or from the airport. With a bus arriving every 10 minutes on weekdays, and every 15–20 minutes during early mornings, evenings, and weekends, you can feel good about avoiding the stress and expense of airport parking