Explore these popular local bike destinations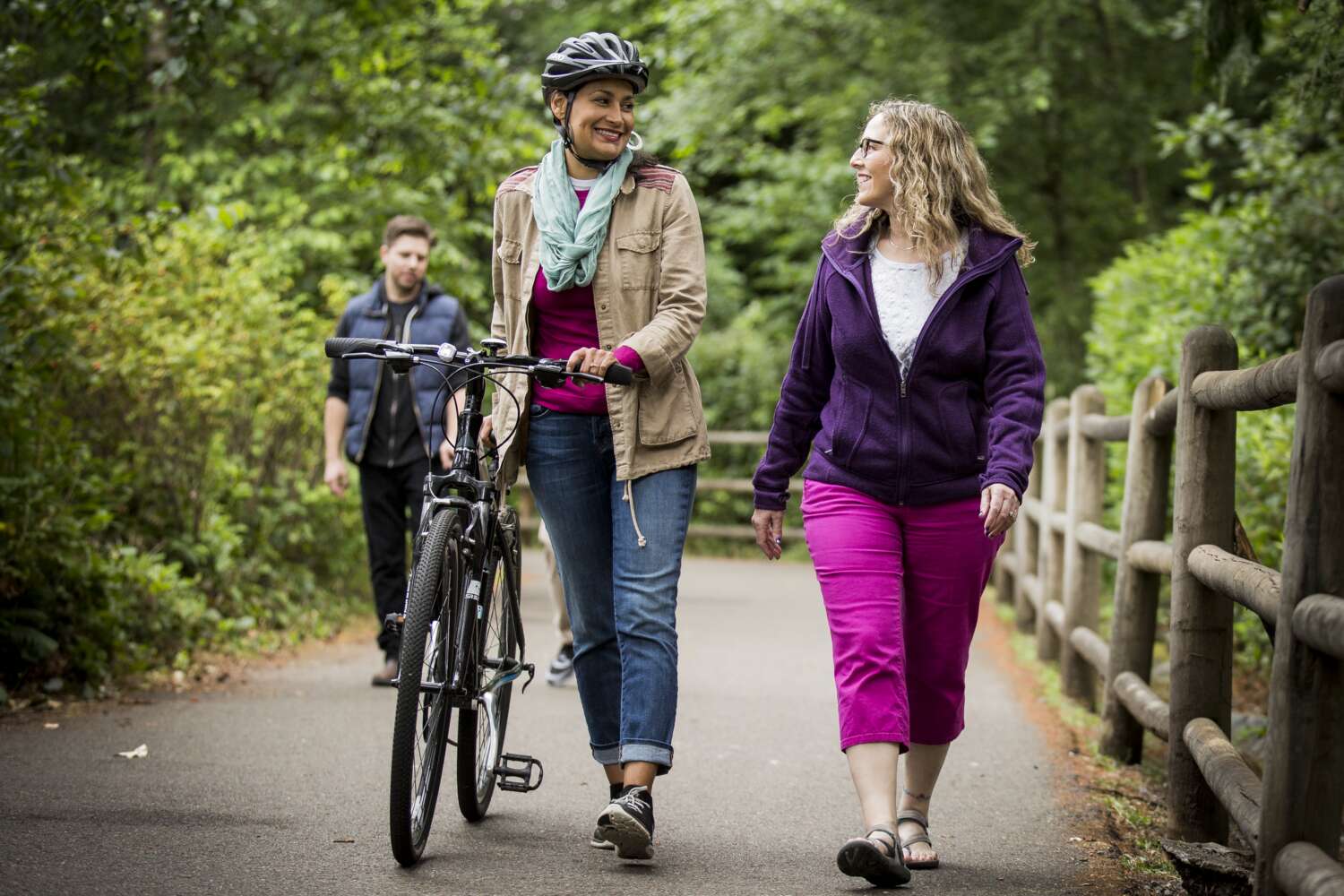 Ready for your next bike trip? We'll help get you there!

Community Transit is here to get you where you want to go — including popular local bike trails and bike-friendly destinations. All of our buses have bike racks to help connect you to local bike trails. Wherever you're taking your bike, we can help get you there.
Wondering where to start? Plan your trip and learn how to ride. Take a look at the communities we serve to find the bus route and stop information for communities across our service area.
Bike trips and trails
Take your bike to one of these fun spots in Snohomish County.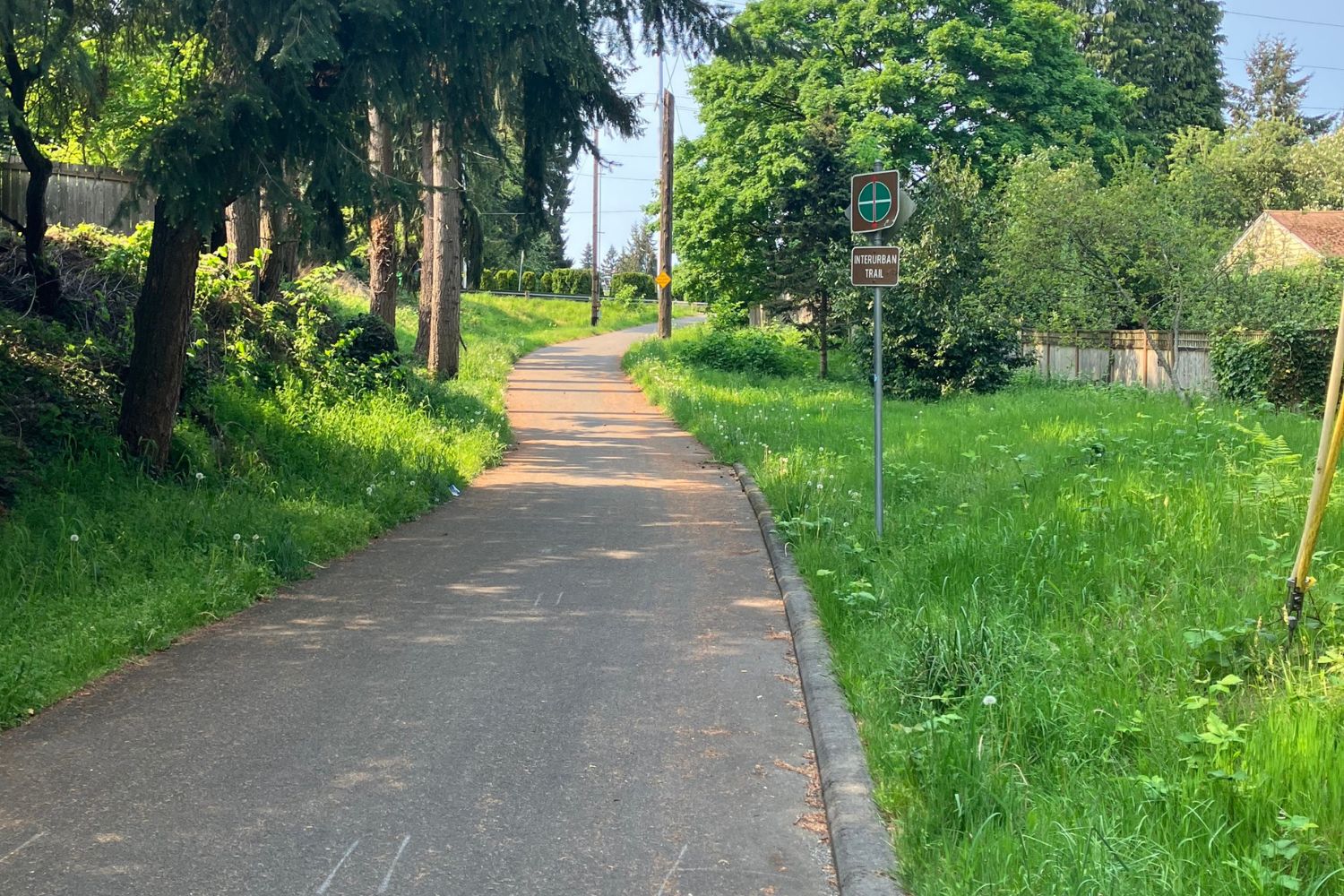 Interurban Trail

Where: Everett to North Seattle
About the trail:
Explore 11.8 miles of paved surface on this trail between Everett and Lynnwood. Most of the trail is separated from motorized traffic, but there are several places where the trail is a designated bike route on the road shoulder. Follow the Interurban logo signs to stay on the trail.
Take the bus to the trail at Lynnwood Transit Center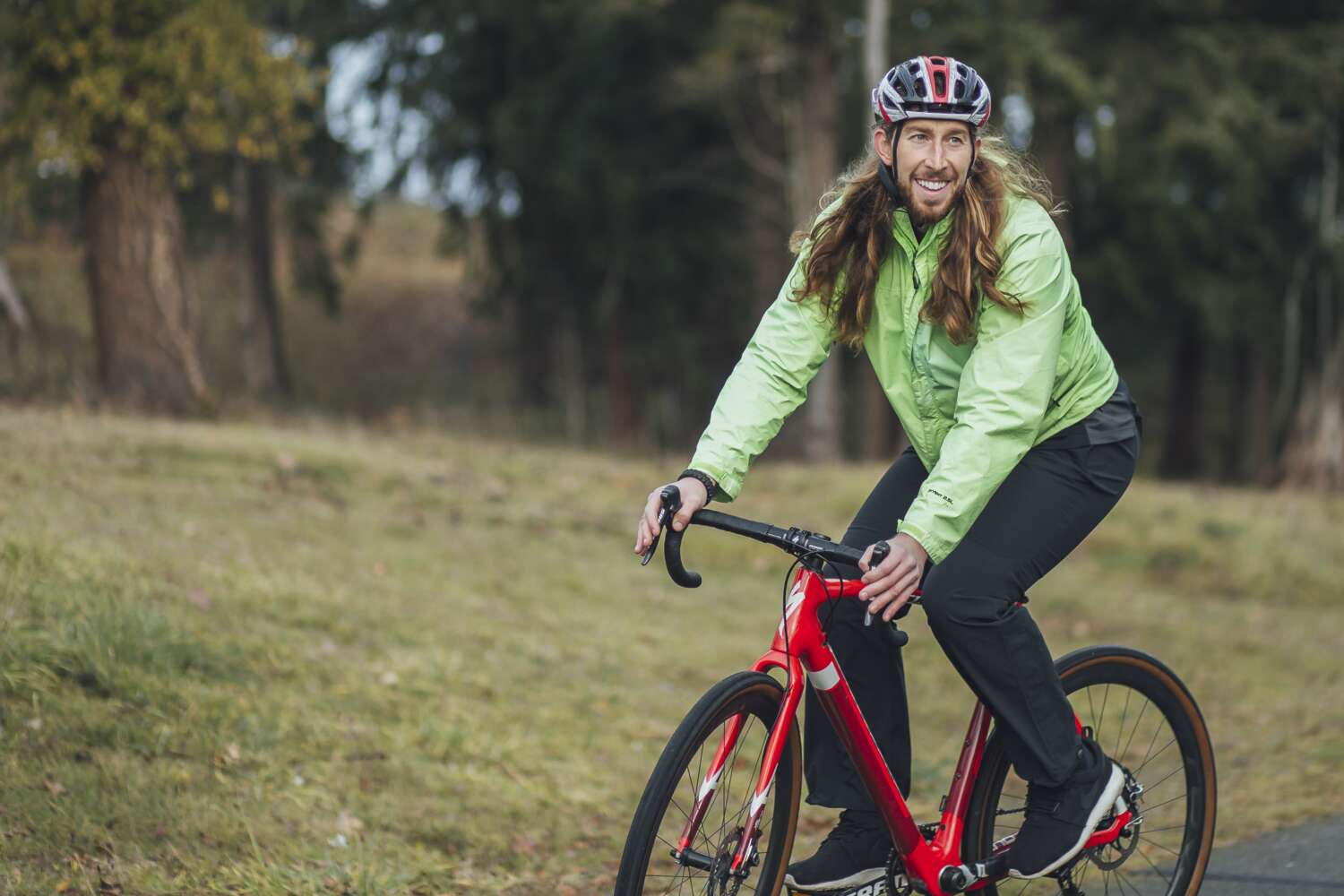 Mukilteo Mountain Bike Loop
Where: Start at the bus stop at Hwy. 525 and 5th St. in Mukilteo and bike down Mukilteo Lane to reach the loop.
About the trail:
This 10-mile loop trail is a popular area for hiking, biking, and running. The trails at Japanese Gulch Park invite further exploration for hikers and those on mountain bikes.
Plan my trip to downtown Mukilteo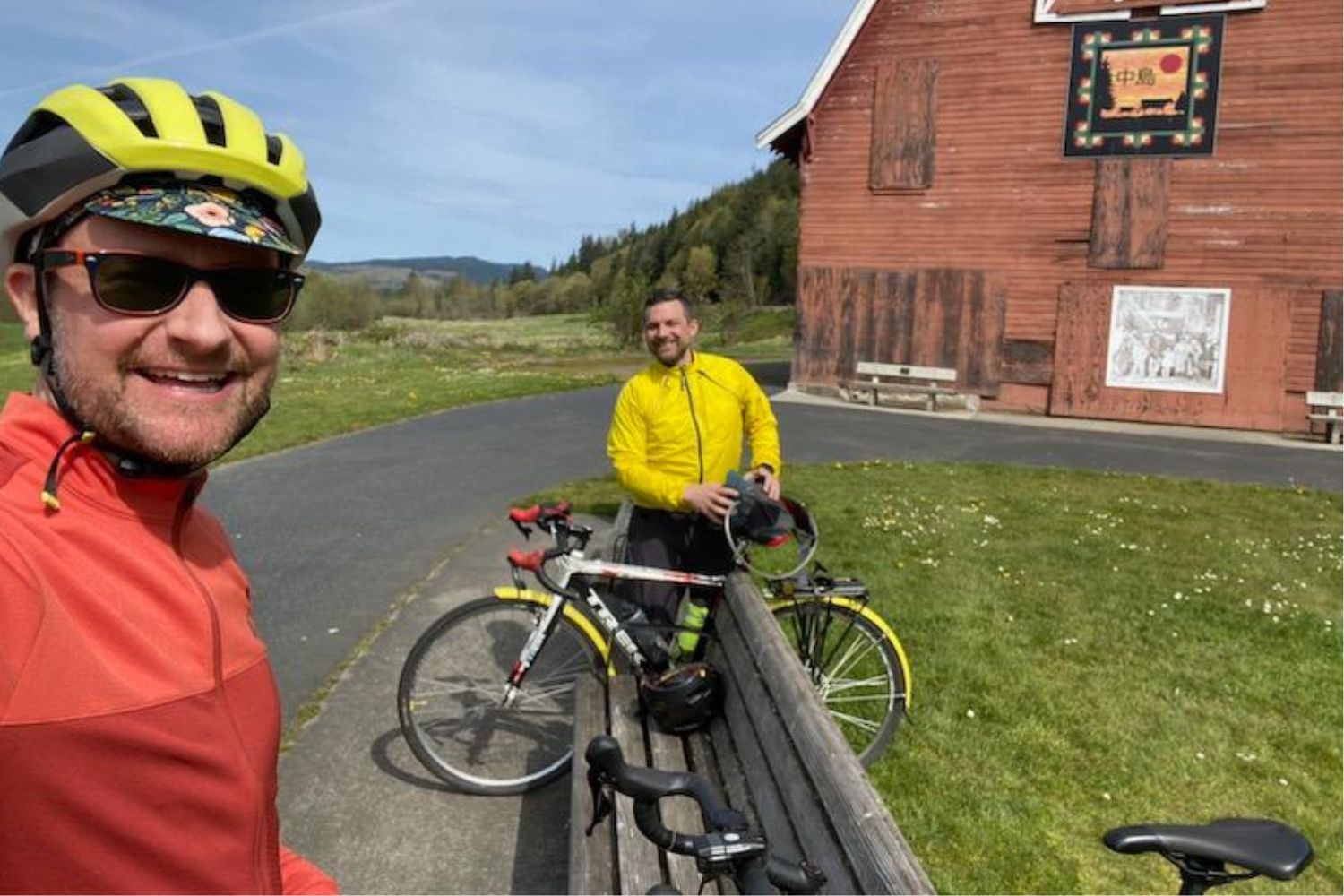 Centennial Trail
Where:
Start at the bus stop at Second St. and Maple Ave in Snohomish.
About the trail:
This is a 30-mile rail trail in Snohomish County, connecting Snohomish, Lake Stevens, and Arlington to Skagit County. The trail starts at the intersection of Maple Ave. and Pine St. in Snohomish, and travels northeast past the Snohomish city limits to the Pilchuck trailhead. The trail ends after the final trailhead, the Nakashima Heritage Barn and Centennial Trail North.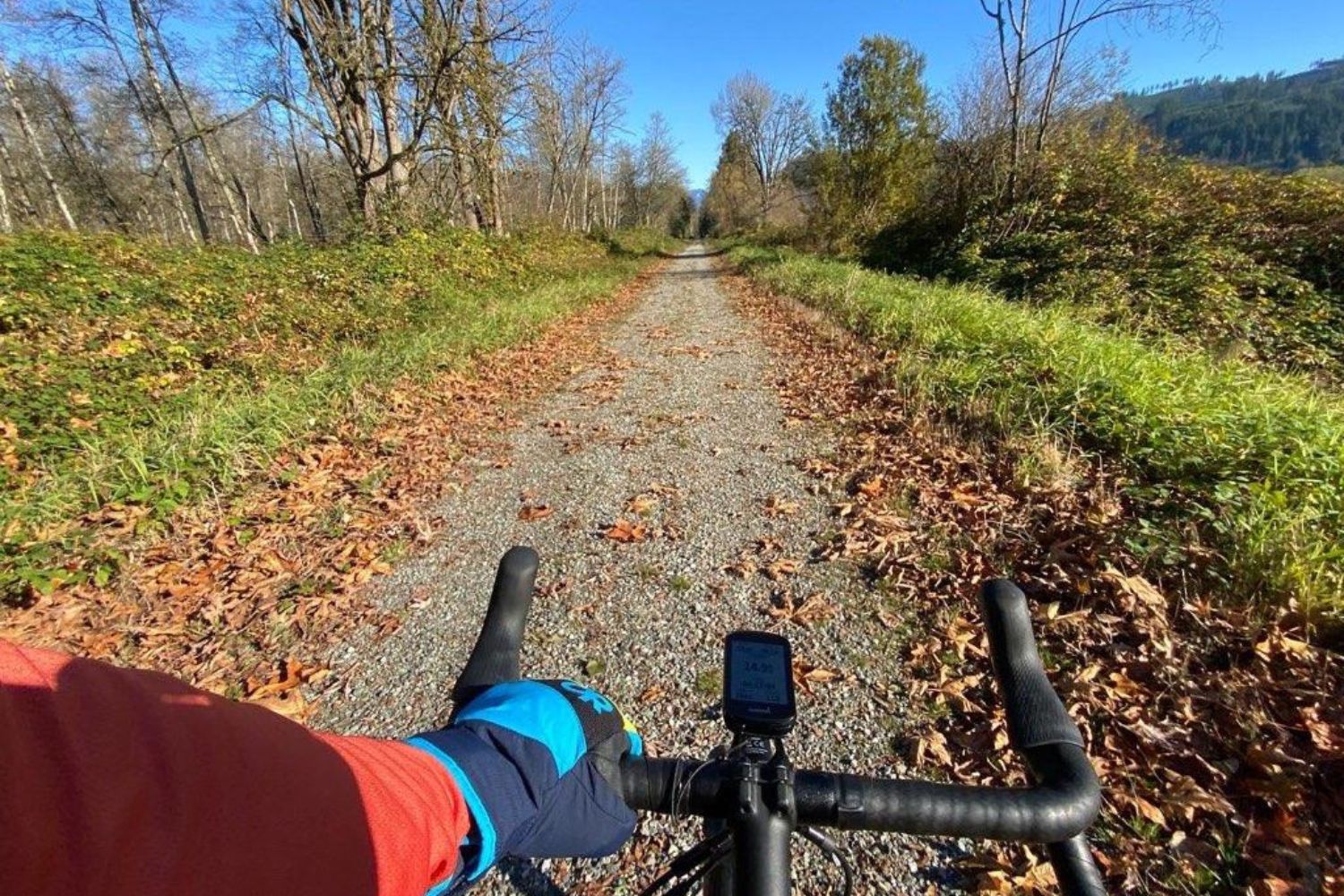 Airport Trail in Arlington
Where:
Head to the trail from the bus stop at Cemetery Rd. and 53rd Ave NE in Arlington.
About the trail:
This 5.4-mile loop and trail is great for biking, running, and walking. Explore varied scenery that includes both nature and urban sights. Some stretches of the trail are gravel.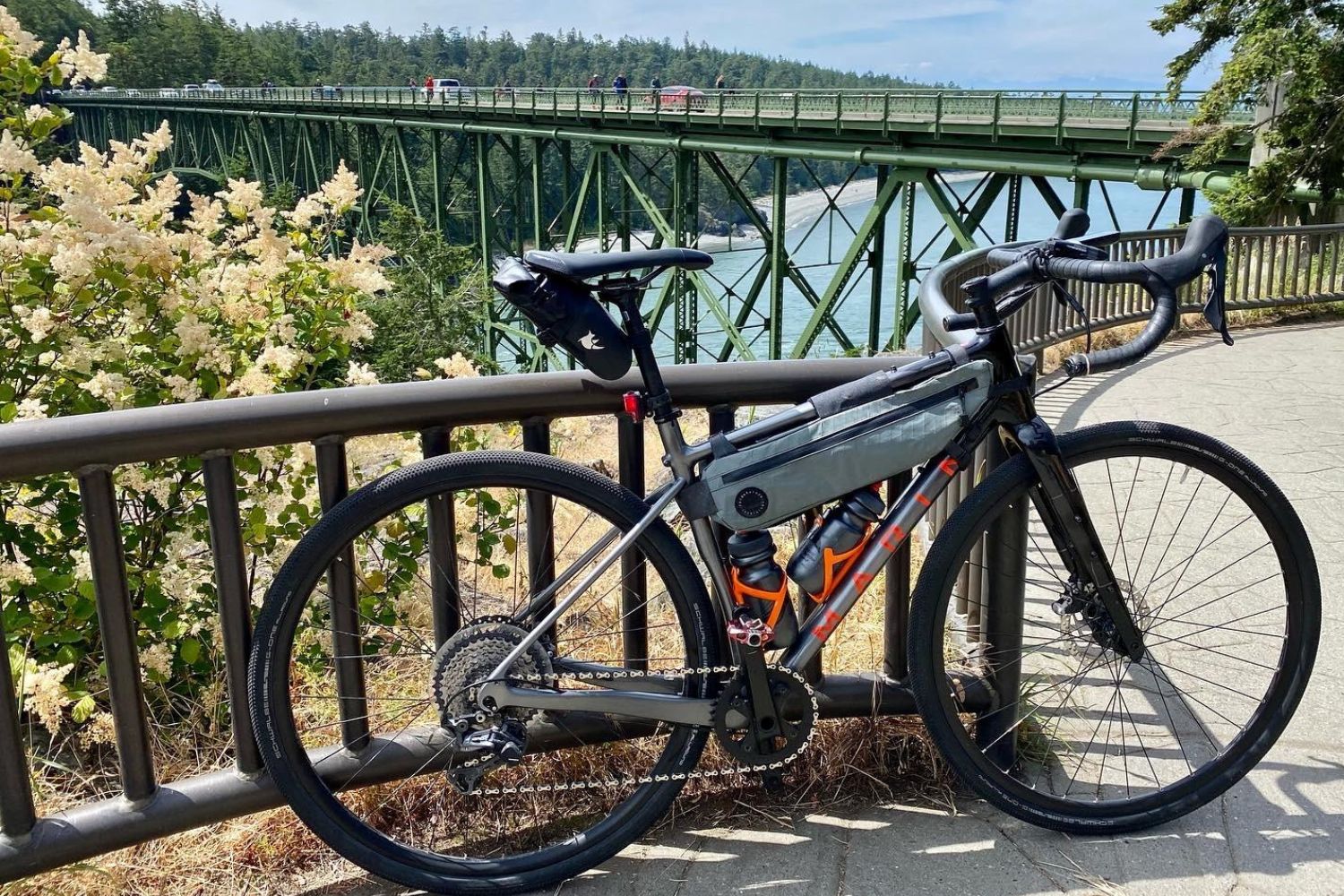 Bike to Whidbey Island
Where:
Start at Mukilteo Lighthouse Park and make the 20-minute ferry crossing to Clinton on Whidbey Island.
About biking in Whidbey Island:
Explore the backroads and take in the scenic waterfront views of this beautiful town. Fort Casey and backroads offer bike-friendly paths on the east side of the island, with the Clinton Ferry Terminal and waterfront stores and restaurants on the west side of the island.
Learn more about ferry connections
Plan my trip to Mukilteo Ferry Terminal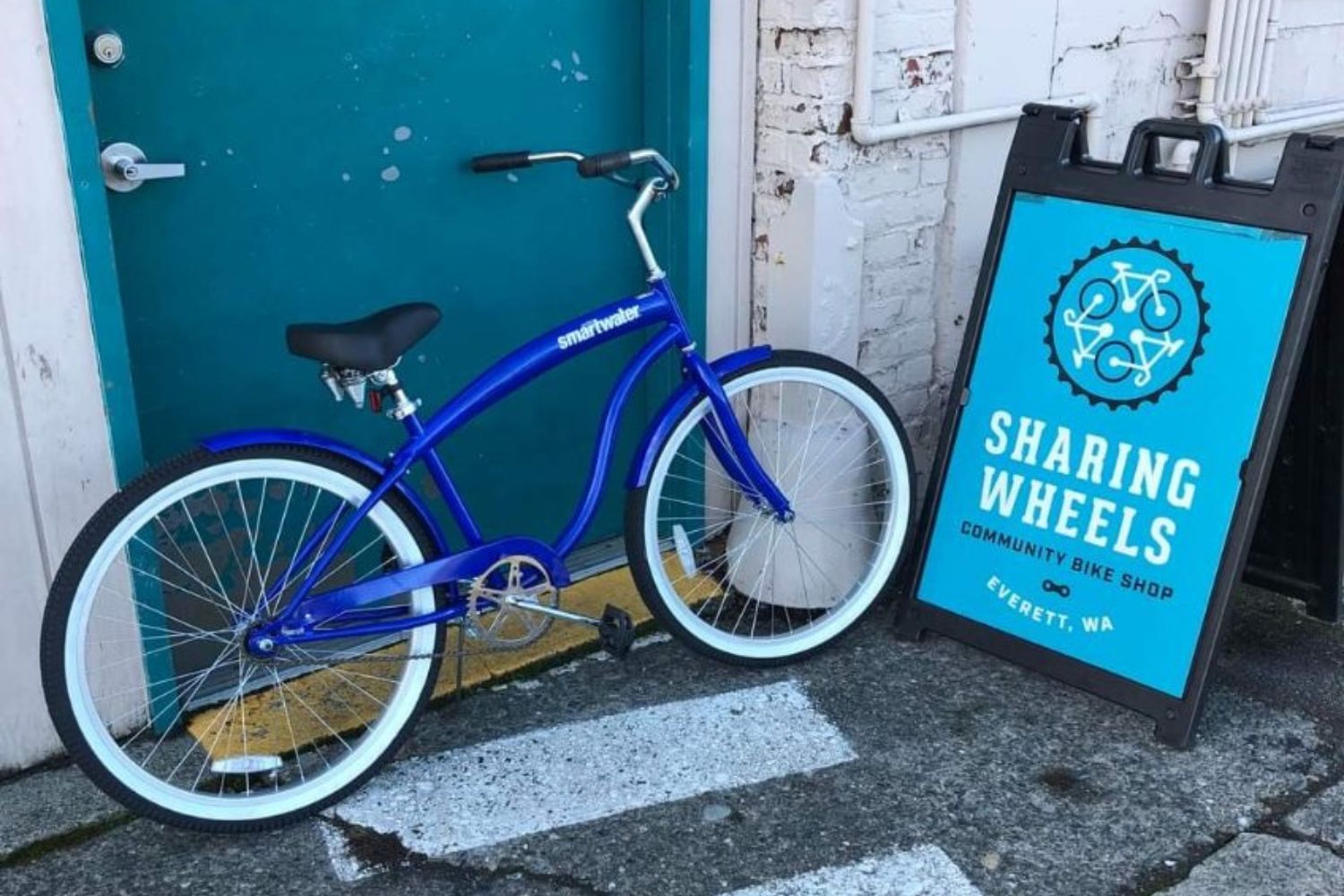 Sharing Wheels Community Bike Shop
Where:
Take the bus to Everett Station and ride to Sharing Wheels Community Bike Shop at 2531 Broadway in Everett. Washington.
About Sharing Wheels:
Sharing Wheels Community Bike Shop is a nonprofit organization that sells affordable used bikes, accessories, and bike parts. The tools and bike stands at Sharing Wheels are available for anyone to use for free during open shop hours. Sharing Wheels has provided refurbished, used bicycles to thousands of adults and children through their programs and bike sales.
Plan my trip to Everett Station
Plan your ride
Not only do our buses make it easy to take your bike farther, but our routes also serve many of Snohomish County's amazing bike and pedestrian trails. Check out routes like the Interurban Trail, Centennial Trail, and more with our Community Transit bike maps.
Explore bike storage options
Worried about where to store your bike at a destination? We've got you covered – check out information on our bike lockers to learn how you can securely store your bike at park and rides or bus stations.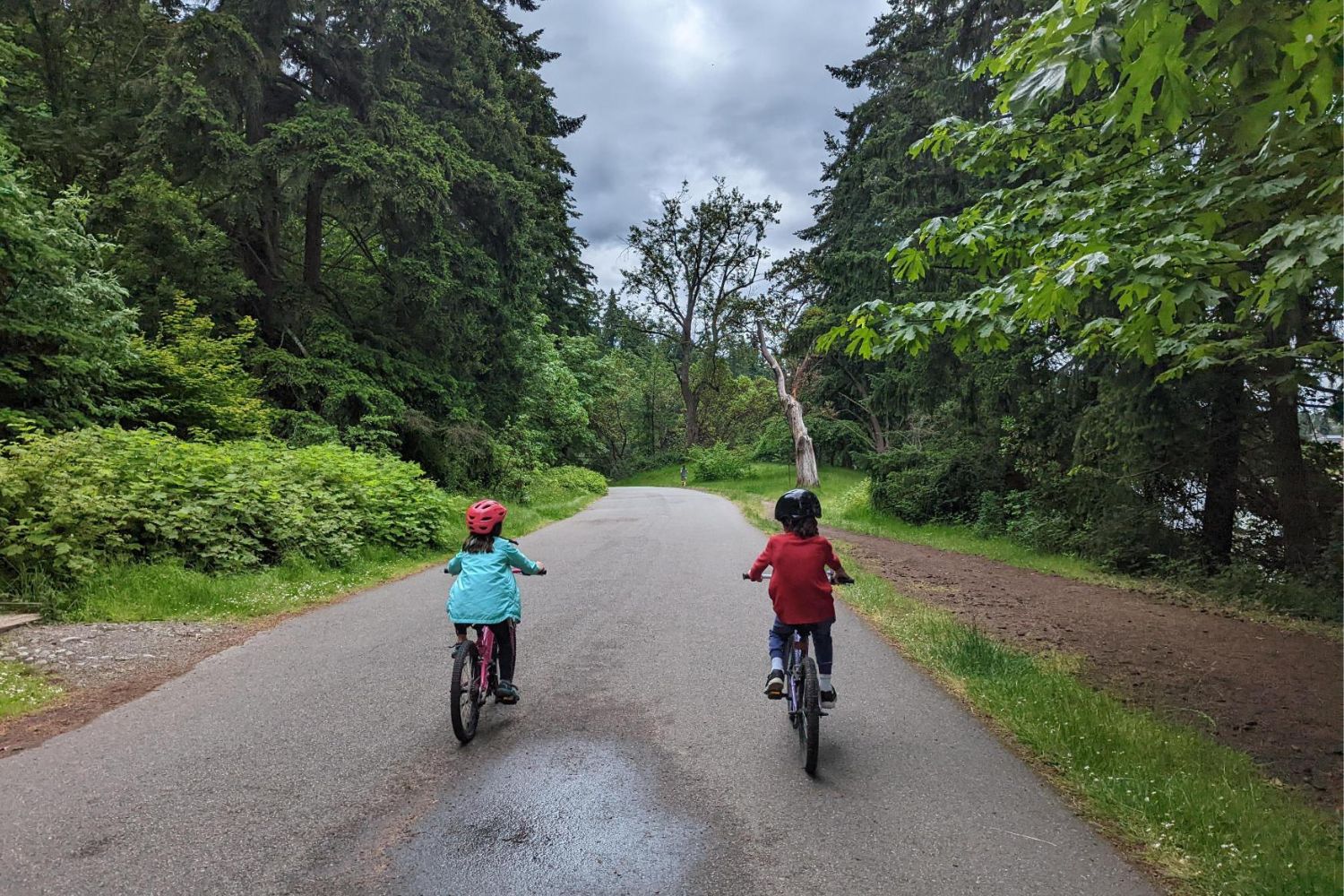 Learn how to take your bike on the bus
Biking isn't just fun — it also easily combines with Community Transit bus routes to get you farther. Watch our tutorials on loading your bike onto Community Transit's different buses, including Swift. Best of all? Bikes don't cost extra to bring along!