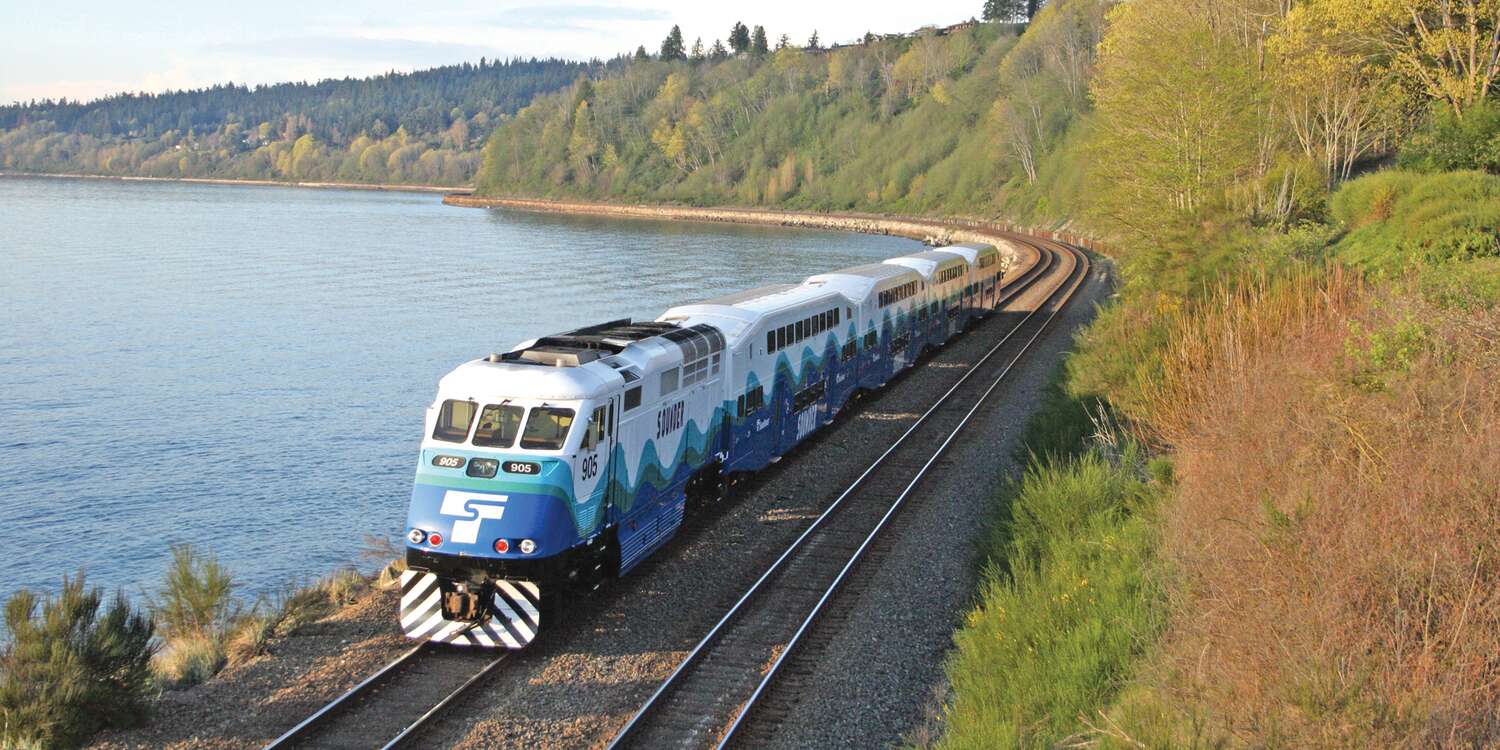 Connecting to the Sounder N Line
Our bus service is a great way to connect with other services, including connections to the Sounder Train's N Line. The N Line spans four train stations with stops in Everett, Mukilteo, Edmonds, and Seattle. Everett Transit and Community Transit provide bus service to three of these stations.

Sounder fares
All fares are one-way.
Riding public transit is free for all youth aged 18 and younger. Riders ages 13–18 are encouraged to use an ORCA card if they have one. Riders younger than 12 do not need to present anything.

Service
Adult
Age 19–64
Seniors
Age 65+
Reduced Fares
Low Income
One-way Fare

$3.25 – $5.00
$1.00

$1.50
Distance Traveled

Based on distance
Unlimited
Unlimited
Day passes (good for round-trip or multi-trip rides) are also available from ticket machines. They are twice the one-way fare and are valid for travel only on the date purchased, between the stations printed on the ticket.