We work alongside 101 veterans at Community Transit representing all five branches of the military-- Air Force, Army, Coast Guard, Marine Corps, and Navy.
Our veterans can be found throughout the Agency. Many are behind the wheel of our buses, making sure everyone can get to their essential services and jobs. Others keep those buses on the road, whether it be repair or daily cleaning and fueling. And then there are those behind the scenes: fine-tuning our schedules, preparing for the next service change, keeping our computer networks up & running, making sure payroll is met and benefits are disbursed.
A team of employees organizes every year to recognize our veterans for their service. This year, a Challenge Coin was designed and given to each veteran.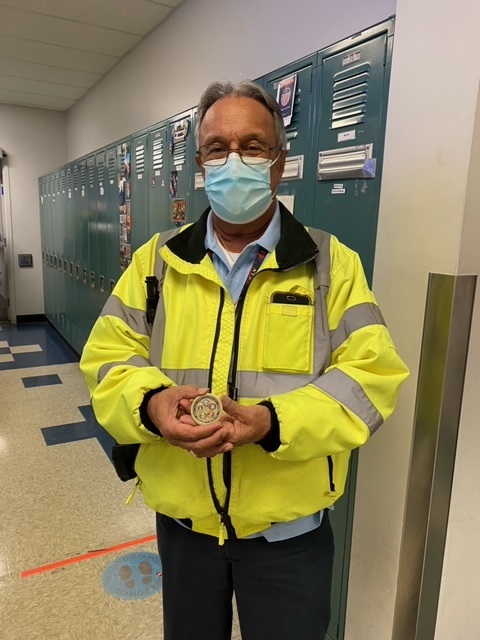 Coach operator Greg DeLos Santos, Jr received his Challenge Coin for Veterans Day 2020. Greg is a Navy Veteran.

Challenge coins have a long-standing tradition in military history. However, civilian groups are now using them to build close-knit, lasting bonds between people who receive them, and to represent unity. Read more about Challenge Coins here.
Distributing this token of our appreciation began last week and should be completed today, Veterans Day. Please join us in celebrating our veterans who continue to serve our communities.