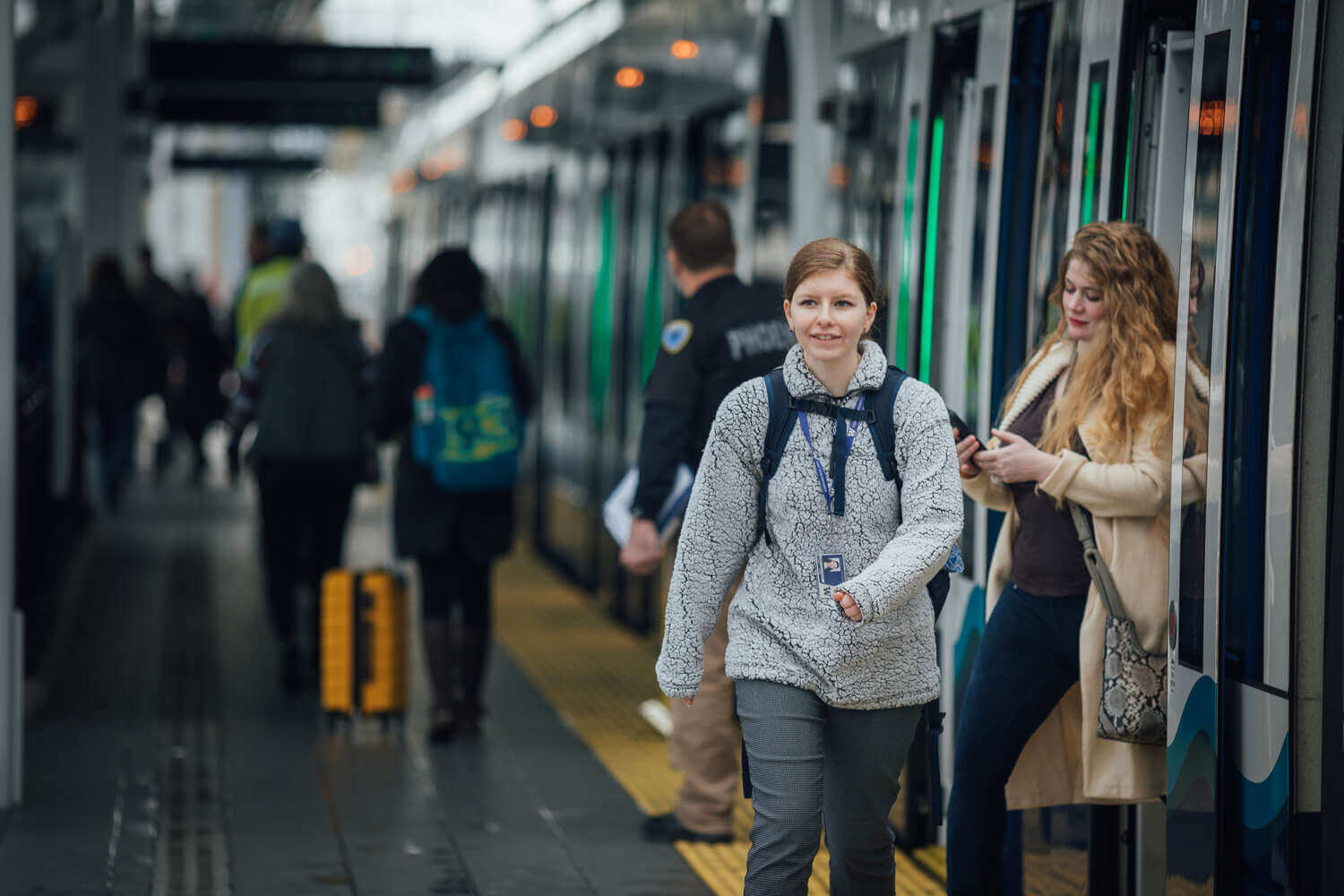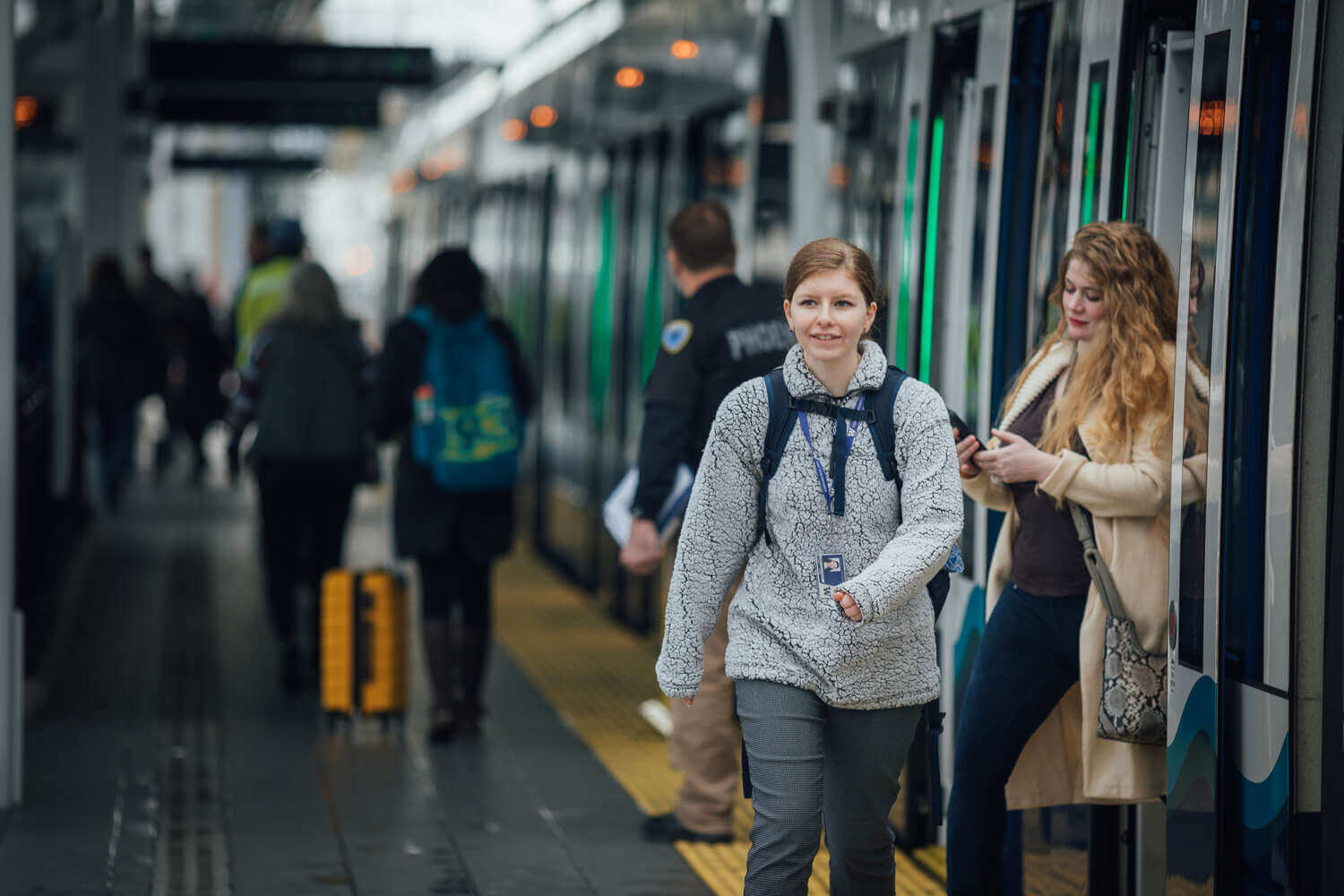 How Lindsay uses Community Transit
Lindsay says she has been happy with the savings that taking transit provides.
"I am already paying for the ORCA card through my UW tuition, so it's more affordable than driving." She notes that parking and traffic are also easier to navigate on public transit — "especially in the morning."

"I don't have to worry about driving myself or finding parking," she says, which makes her commute during the busy rush hour less stressful.
For frequent riders like Lindsay, using an ORCA card can save money over paying with cash. ORCA automatically gives riders a two-hour transfer that credits the fare they've already paid when transferring to another bus, light rail, or train. And ORCA works for all seven of the major public transportation agencies serving King, Kitsap, Pierce and Snohomish counties.
Along with the convenience and affordability that Lindsay finds taking transit, she also enjoys using her commute time for something other than driving.
"I read, check my phone, and will sometimes do a little bit of homework on the bus," she says.
Lindsay says saving both time and money makes taking transit an easy choice. And for those who find taking transit intimidating, Lindsay has encouraging words.
"The thing that surprised me the most was how easy it is to take transit once you learn the bus schedule — it's pretty much the same each time."
Lindsay also encourages new riders to double-check the bus schedule, since bus routes can sometimes change throughout the day. She also suggests riders taking the bus regularly sign up for Rider Alerts.

"If something does happen, Rider Alerts will let you know about it."